Suzuki Digital Pianos

If you are on a tight budget and you want a digital piano that has some extra sounds and basic functions, then the Suzuki digital piano would be worth considering. (You also get a free piano stool with every Suzuki).
Suzuki are more known for musical instruments such as: violins, bows, guitars, recorders and harmonicas, but they are also producing a small range of digital pianos. The Suzuki digital pianos don't have the best sound, but they are certainly worth considering if you are new to the piano and are just starting lessons.
Need Advice on Buying a Suzuki?…


"The most important thing you need from a digital piano when you're learning is a realistic touch. A good piano sound and a minimum of 4 touch sensitivity levels (pp, mp, mf and f) are also important. Other factors such as: dimensions, weight, colour, 'bells and whistles', shouldn't really be a deciding factor in your purchase", Graham Howard, Piano Advisor and Author

Free Digital Piano Buyer's Guide:
"7 Things You MUST Know Before Buying A Digital Piano", by Graham Howard

Click here to claim your free copy!
You get all this:
1) How to understand confusing terminology (Polyphony, graded hammer, etc.)
2) Common digital piano questions
3) The disadvantages of buying second hand versus new
4) 6 simple tests you can do in a piano store
5) The best digital piano brands: 1st) ? 2nd) ? 3rd) ?…
6) Top ten piano models: (a) under £500 (b) £500 to £1,000 (c) over £1000
7) Should you buy online or in a physical store?
Click here to claim your free copy!
If you need advice on digital pianos you can either send an email to grahamhoward@ukpianos.co.uk or call 020 8367 2080.
Useful Resources
1) Click here to read the report: "Which Digital Piano To Buy" by piano advisor, Graham Howard
2) For Suzuki digital piano reviews, Click here
3) Check out the 'ever expanding' piano questions section on this site .
4) The world's only dedicated digital piano forum. Check it out here
5) Click here to read the report: "7 Things You MUST Know Before You Buy A Digital Piano"
UK Pianos Shop in Enfield, North London, EN1 1PJ – Call 020 8367 2080
Open Monday to Saturday 10am to 6pm, Sunday 11am to 4pm (8 parking spaces)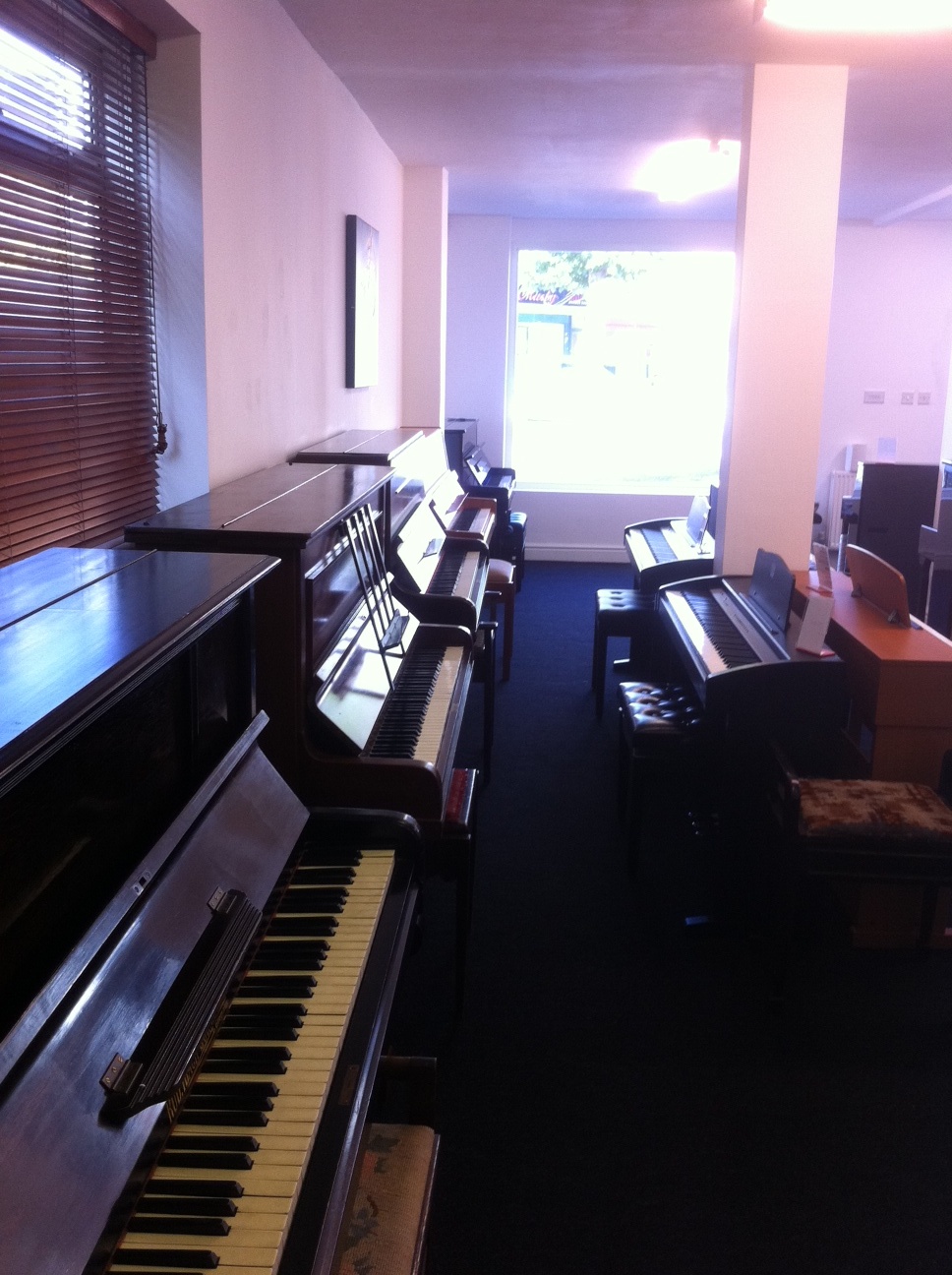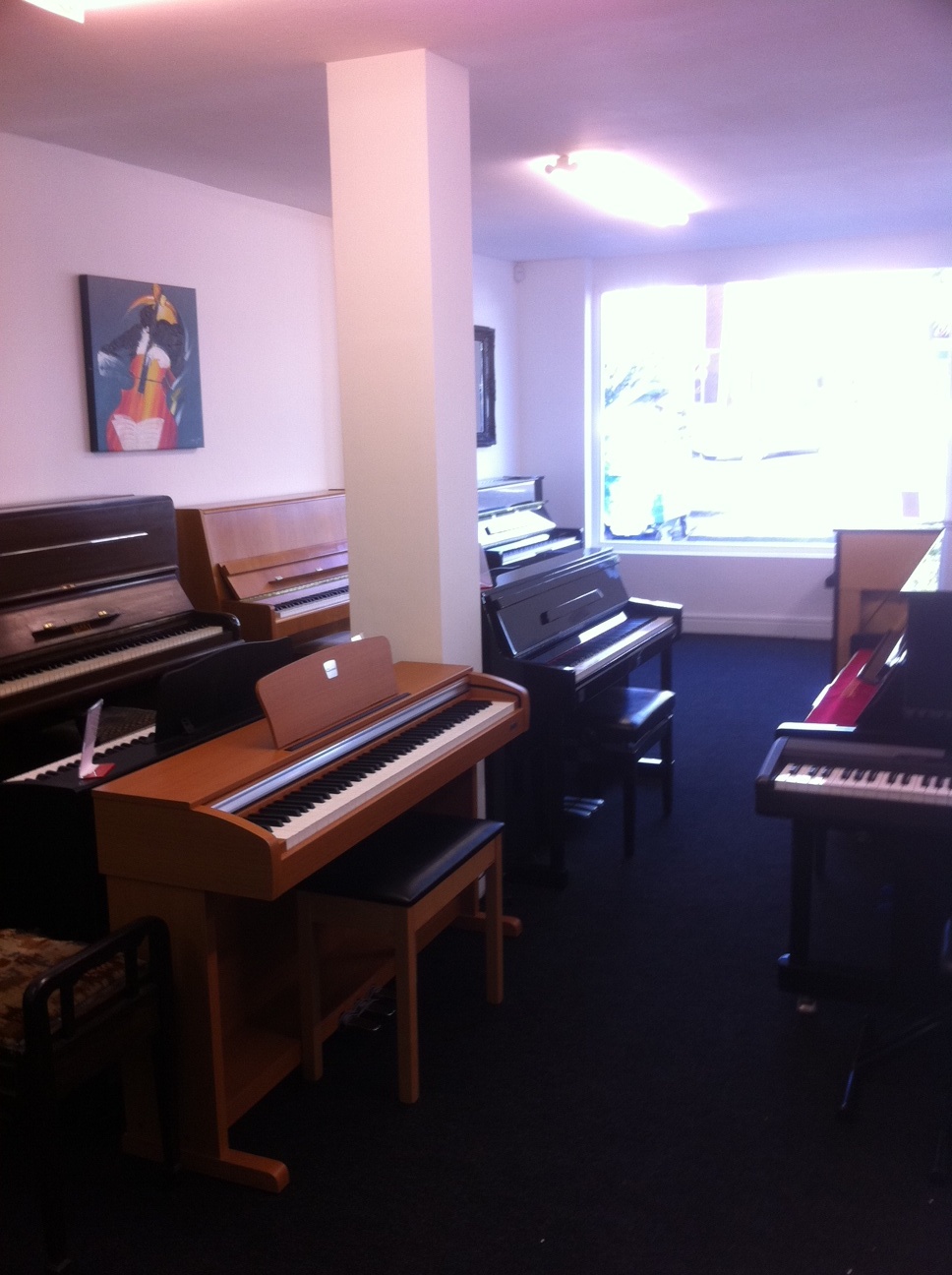 … Digital Pianos For Sale | New & Used | Piano Rental | 0% Finance | Piano Lessons
Have You Heard Of Piano Rental?
Not sure if your child will take to playing the piano?
Are you worried about the initial investment?…
Then check out our 'rent-to-own' programme!
Click here for details.


Interest free finance available on selected digital pianos. Click here to see the range.
Click here to get the report 'which digital piano to buy' by piano advisor, Graham Howard
Further Reading
7 Things You MUST Know Before Buying A Digital Piano
Should I Buy a Digital Piano or an Upright Piano?

Suzuki Digital Pianos
The Suzuki digital pianos are a budget line but they can save you money.

Price £699
Basic, compact digital piano. Ideal for beginners. At this price, it is fantastic value for money and most piano teachers we know recommend this up to grade 5. Read more
---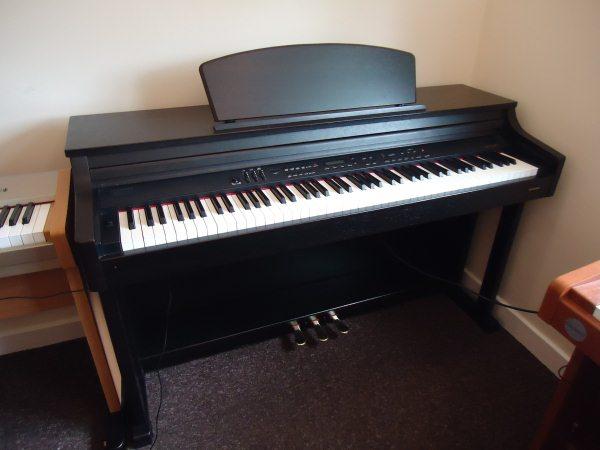 Price £699
The beautiful new HP-97's dynamic looking cabinet offers elegance to any home at an affordable price. With a stronger cabinet than the SS100 and larger speakers, the Suzuki HP97 gives a clear and stronger sound. Read more
---

Price £799
Suzuki brings you all the performance features you want in a home digital ensemble piano, at the lowest price of any manufacturer. Read more
---

Price £899
If you're into composing, the new Suzuki HP-275e digital piano is your choice for it's ease of use and affordability. Read more
---
Suzuki HP300 Digital Piano

Price £1,499
The beautiful traditional styling of the HP-300 EX Composer Ensemble hides the awesome power that lies within. This digital piano is great value for money. Read more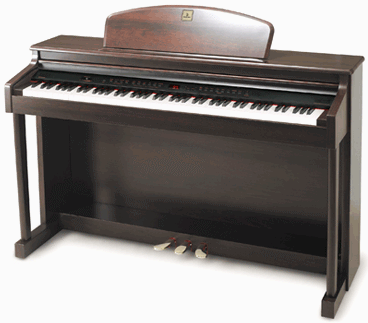 >>> Compare with Broadway EZ101
Links to other Suzuki websites:

Questions and Comments
I currently have a Suzuki HP-10 digital piano. On playing a test piece prior to purchasing the instrument I noted that the keyboard touch was "heavier"
than that of the upright mechanical piano it was intended to replace. By "heavier" I mean that there is more resistance from the keys when they are
depressed, there is also a lack of response on depressing the keys compared with the upright .
I was advised at the time that there were settings which provided for adjusting the touch – but unfortunately I did not try these settings before the
piano was delivered.
The instruction manual advises that one of the Function Controls is that relating to Touch Sensitivity. Four settings are available – Fixed, Soft,
Normal and Hard – designed to suit various styles of playing.
These so called touch settings result in an altered sound/tone output, but the physical resistance of the keys and the lack of response are not affected.
I took up this matter with the retailer and was advised that in time I woul d eventually get used to the difference. This has not been the case, with the
result that my wife and myself no longer enjoy playing the piano.
My son also owns a digital piano (of a different make) and I find that the keyboard is so much "lighter" and certainly more responsive.
My wife's daughter-in-law visited recently, tried the piano and (without being prompted) commented that she found it "rather heavy going" and that the
keyboard was not responsive. She also changed the "touch settings" as recommended by the manual, and commented that the changes made no difference to
the "feel" of the keyboard.
Sam
Check out the resources below for other digital pianos similar to Suzuki.
Get a FREE 5 part mini piano course… You will learn how to read the notes on the piano, the music alphabet, basic rhythm, simple chords, correct sitting postions, hand positions and fingering. You will also get tips on how to train your ear so you can play along to any song on the radio, and much more. Check out the free piano lessons here.
More Digital Pianos
Yamaha digital pianos
Korg digital pianos
Roland digital pianos
Casio digital pianos
Kawai Digital Pianos
Classenti Digital Pianos
Broadway digital pianos
Browse
All digital pianos