Technics Digital Pianos

News: Panasonic discontinued their Technics line of digital pianos in 2005
Technics digital pianos are no longer in production. Check out Broadway pianos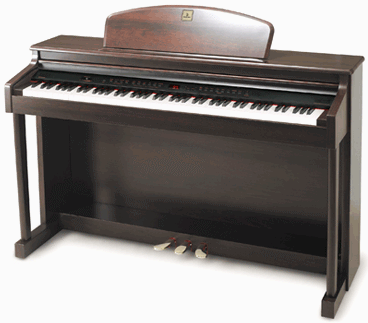 >>> Compare with Broadway EZ101
Hi Graham,
I found your digital piano guide very useful, sensible and accurate.
I wonder if you can give me a view on the specific conundrum I have at present.
I have a Technics SX-PR305 Digital Ensemble. I bought it in about 1997 (nearly new) and it has served me well. I had it repaired about 2 years ago when a capacitor failed and the speakers blew. This was done via an insurance claim and I have no idea of the cost.
Increasingly I'm finding that the keys are knocking and I'm getting to the point of getting it serviced for new felts etc.
The question is, will the cost of service be worthwhile versus replacing the instrument? I guess an equivalent instrument now would be a Yamaha CVP, perhaps the 505R?
I have enjoyed the Technics and have always thought the sound to be pretty decent while the touch could have been more sensitive and a little heavier.
How much do you believe technology has moved forward and how much better in terms of sound and touch would a CVP be in your opinion?
And, of course, is there a more suitable choice than a CVP?
Hope you can help.
Regards
Adrian Roper
Reply/ Hi Adrian
Since 1997 digital pianos have come on in
leaps and bounds…
The CVP505 as a richer, more vibrant piano
sound than your Technics. And the key touch
is weightier and more responsive. It feels
much closer to an acoustic piano.
There really is no comparison.
The cost of re-felting the Technic's action
could be over £200… and even then – if it
were possible to do this satisfactorily – it
may have other worn parts. And, of course, old
circuit boards that could let you down anytime.
You can read more about the CVP505 here:
http://www.ukpianos.co.uk/yamaha-cvp505.html
Yours pianistically,
Graham Howard
Further question/
Hi Adrian,

Thanks. That is a very clear (and rapid) response.

I suspect therefore that my way forward is to buy a new piano when I can afford one, and pass the technics on to someone who wants it rather than going with the 'service' option. I'm guessing that selling would be next to impossible and PX almost £0.

Given the great advance, does this mean that a current Classenti would sound better than my Technics (ignoroing the CVP type functions)? Could I therefore buy cheaper and still be upgrading?

Over night, I've been remembering some of the thoughts I had when I was last considering changing (when the technics speaker blew). These are not perhaps covered clearly in your 'guide':

• When considering the sound and feel of a digital piano we compare with an acoustic paino. By this we typically mean the best 'Grand Piano' sound that the digital instrument has versus the sound of a very, very good acoustc Grand Piano, e.g Steinway, Bosendorfer, Yamaha Concert grand etc. These pianos are not representative of the pianos that the majority of people can afford, house or maintain. To get a realistic comparison I would therefore need to know how the sound and feel compares with a similar priced acoustic piano. Let's say a new CVP / CLP versus a reconditioned Yamaha U1 / U3. If a Steinway Grand is 100/100 what is the Yamaha U3 in terms of sound and touch? Is it 90/100? What is the CVP, is it 95/100? Is it true to say that a CVP / CLP will sound much more like a very good grand piano than the majority of upright pianos that are in homes throughout the UK and as such could be seen as superior instruments?

• Secondly, I remember trying a couple of acoustic pianos and a very noticable difference between them and my Technics was the sheer power of the acoustic when using the sustain pedal. I found that in comparison, where I had to peddle a lot with the Technics, I was having to pedal far less and even avoid pedalling on the acoustic. What would be the comparison today? Would the effect of the sustain pedal on a CVP / CLP be close to that of an similarly priced upright?

I hope all this makes sense.

I may well give you call to talk about buying options.

Regards

Adrian
Further reply/ Hi Adrian
The current Classenti should sound better than
your Technics. It depends on which model you choose.

I would give the U3: 75 out of 100. The CVP505: 50
out of 100.
It's really unfair to compare the sound quality of
a digital piano against a decent acoustic.

Yours pianistically,

Graham Howard
Further question/
Thanks once again Graham,

I'm really glad I asked the question. Your anwer has really surprised me. I didn't realise the gap was so big!

From your answer it seems that if I:

• Want a piano rather than a multifunction instrument
• have space
• have decent conditions for a real piano
• don't mind having the instrument tuned from time to time
• Have a budget of say £2k or more
then I would really be better buying the best acoustic piano I can afford rather than even a top of the range CVP / CLP.

If all the above is true, all I would lose versus a digital woud be
• the ability to play via headphones
• the ability to record and transfer to a computer
Assuming I've got that right I've got 3 more questions (sorry)

• What is the best piano I could buy for £2k – £3k?
• Would reconditioned be a good choice given that a new U3 starts at circa £7200?
• What price range would I need to look in to find an acoustic that sounds better than my technics, is of a reaonable quality, reliable and has decent longevity?
Hope you can help (I bet you've had these questions hundreds of times over)

Regards

Adrian
Further reply/ Hi Adrian
Hi Adrian
Yes, it would certainly be a more pleasurable experience
playing on a brand new, £2,000 – £2,500 acoustic piano.
You can get some really nice ones around the £2,500
price point.
One in particular I recommend for you is the Classenti
UP-112. Now, this piano is made in China, but you
wouldn't believe it from the rich, vibrant sound and the
smooth mechanism.
Most of Classenti's mechanical parts are made in
Germany and Italy, then shipped to China to be
assembled.
These parts contribute to the overall quality of the
piano; so it's almost as good as a European made
one – but at half the price.
You can read more about the Classenti upright piano here.
Alternatively a second hand Yamaha U1 or U3 would
be worth comparing…
These pianos are very popular.
The U series is bigger and taller; so you get more
power and a rounder tone.
You can probably pick up a second hand, 30 year old
U1 for around £2,500. The U3 maybe £300 – £500 more.
** Important **
But be very careful when buying any second hand piano.
There's so much that can go wrong with second hand
pianos. It's always best to get a qualified piano technician
to check it out BEFORE buying.
Yours pianistically,
Graham Howard
Need Advice on Buying a Sejung?…


"The most important thing you need from a digital piano when you're learning is a realistic touch. A good piano sound and a minimum of 4 touch sensitivity levels (pp, mp, mf and f) are also important. Other factors such as: dimensions, weight, colour, 'bells and whistles', shouldn't really be a deciding factor in your purchase", Graham Howard, Piano Advisor and Author
If you need advice on digital pianos you can either send an email to grahamhoward@ukpianos.co.uk or call 020 8367 2080.
Free Digital Piano Buyer's Guide:
"7 Things You MUST Know Before Buying A Digital Piano", by Graham Howard
You get all this:
1) How to understand confusing terminology (Polyphony, graded hammer, etc.)
2) Common digital piano questions
3) The disadvantages of buying second hand versus new
4) 6 simple tests you can do in a piano store
5) The best digital piano brands: 1st) ? 2nd) ? 3rd) ?…
6) Top ten piano models: (a) under £500 (b) £500 to £1,000 (c) over £1000
7) Should you buy online or in a physical store?
Click here to claim your free copy!
Useful Resources
1) Click here to read the report "Which Digital Piano To Buy" by piano advisor, Graham Howard
2) Check out the 'ever expanding' piano questions section on this site
3) The world's only dedicated digital piano forum. Check it out here
Have You Heard Of Piano Rental?
Not sure if your child will take to playing the piano?
Are you worried about the initial investment?…
Then check out our 'rent-to-own' programme!
Click here for details.
UK Pianos Shop, Enfield, North London – Call 020 8367 2080
Open Monday to Saturday 10am to 6pm (8 parking spaces)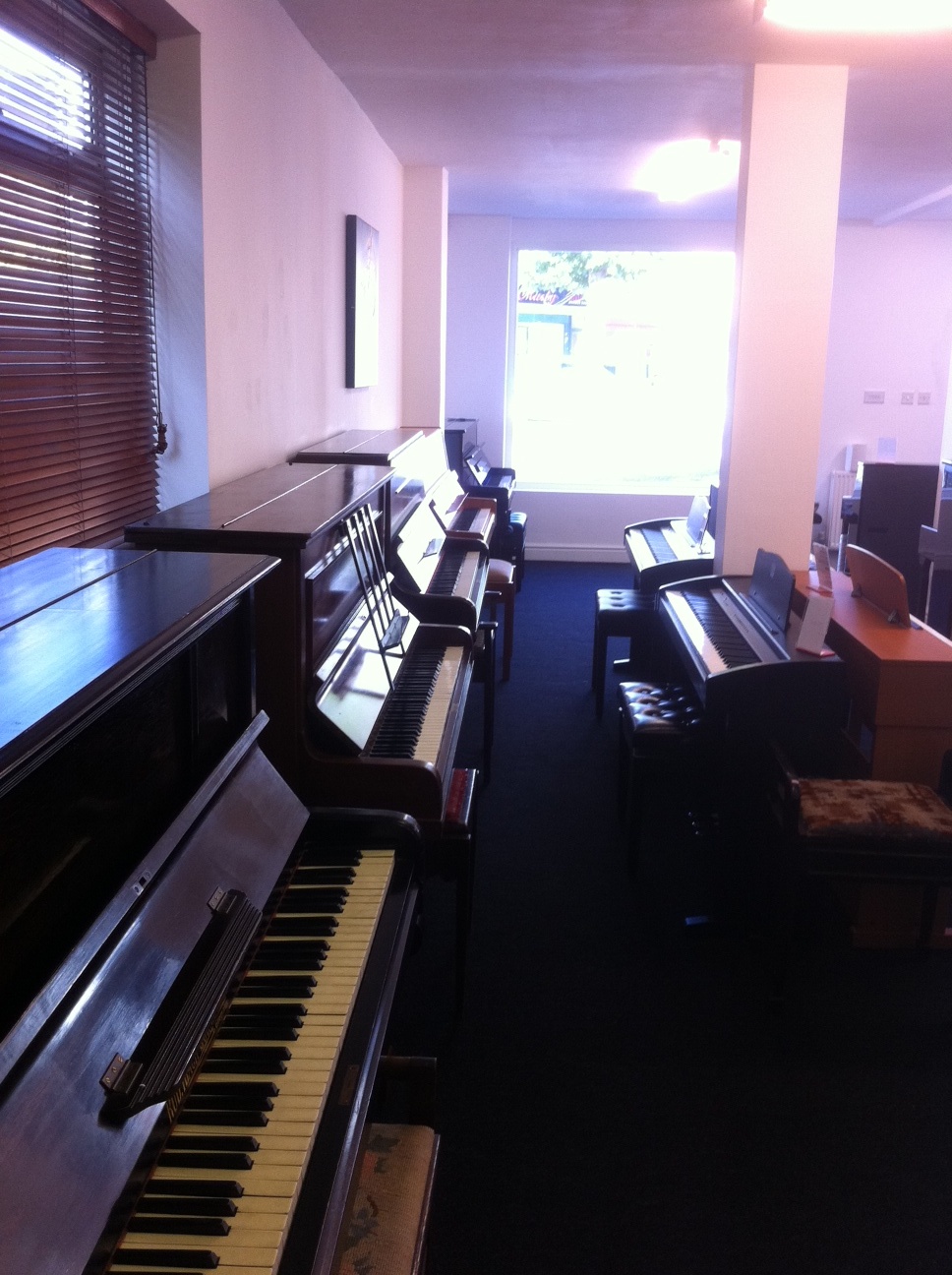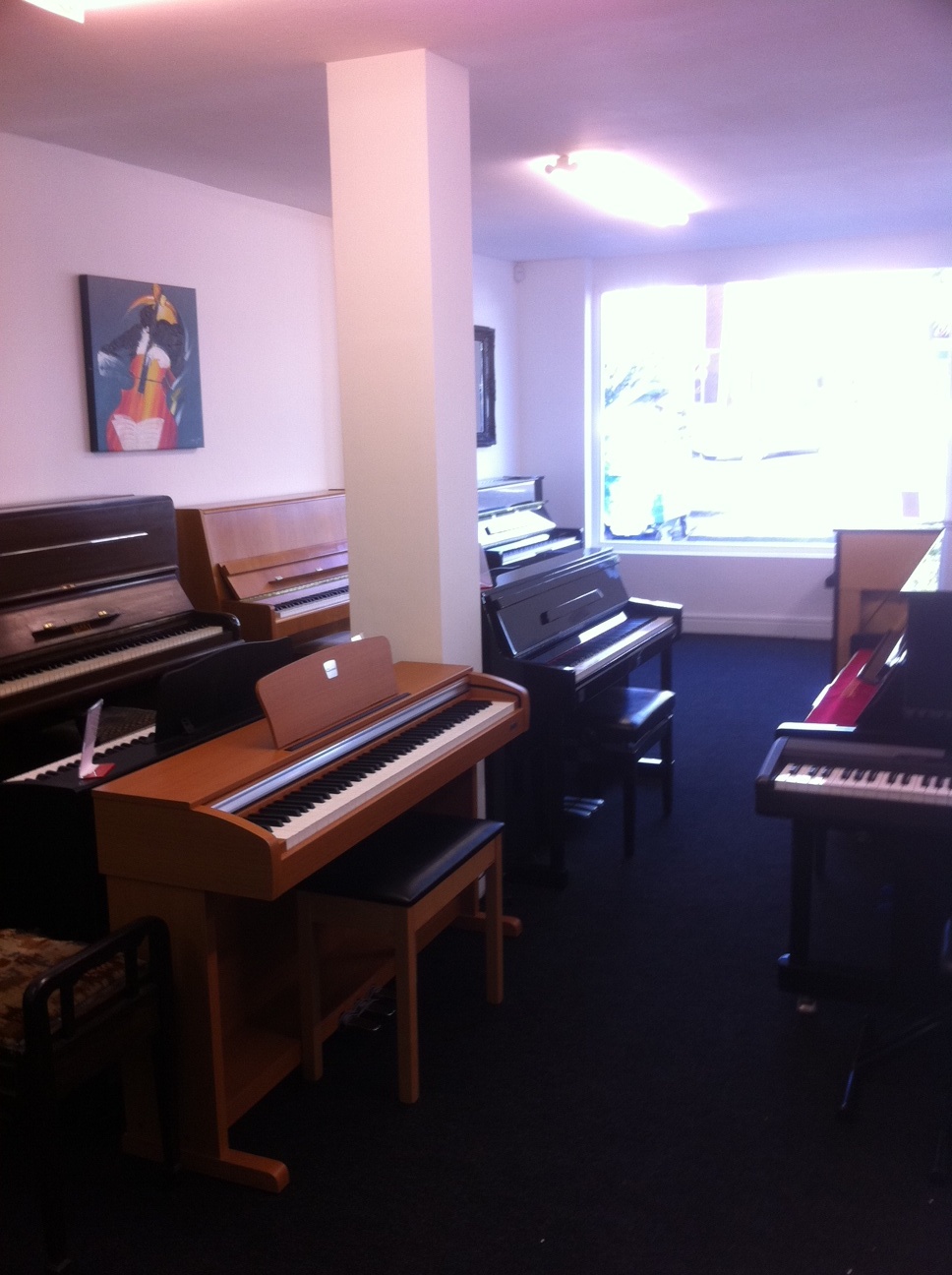 … Digital Pianos For Sale | New & Used | Piano Rental | 0% Finance | Piano Lessons
Click here to get the report 'which digital piano to buy' by piano advisor, Graham Howard
Further Reading
7 Things You MUST Know Before Buying A Digital Piano
Should I Buy a Digital Piano or an Upright Piano?
Browse
All digital pianos