Yamaha P155 Reviews

Call Graham Howard for piano advice: 020 8367 2080

"The following reviews are from owners of the Yamaha P155. The most
recent review is at the bottom of this page", Graham Howard, Piano Advisor
1) "The sound of the built-in speakers is good at moderate volumes but suffers a bit in the bass end"
Thanks to Graham's information we were able to purchase a piano we were happy to begin learning on.
My wife and I are both beginners and were initially looking for an acoustic piano but quickly decided that a digital piano would be more suitable. We initially looked at a large number of pianos in the 1-2 thousand dollar range. This list included the following from Yamaha: the low end Clavinovas, Arius models, DGX-630, as well as a couple of the pro line like the CP33 and CP300. Other models we checked out included Roland's FP series and a few models from Korg & Casio.
Once we had narrowed the field we came to the conclusion that the P155 was the best match for us. The keyboard feels very much like an acoustic piano and we both really like the sound, especially through high-quality headphones or patched through the stereo. The sound of the built-in speakers is good at moderate volumes but suffers a bit in the bass end, which is to be expected given the size. While the piano has a relatively small number of voices and is lean on non-piano features it really does excel as a compact great sounding piano — the more we use it the more it seems like a "real" piano.
There are a few things that could be better. RCA jacks would be the more common method to connect to home audio equipment and the existing 1/4 inch jacks do not automatically disconnect the internal speakers (a dummy plug in a headphone jack is required for that). There is a usb connection but it's only for external memory and won't connect to a computer: a separate midi adapter is required for that. We skipped the Yamaha stand as it seemed over-priced.
On the plus side we thought the keybed feel was very good and both of us really like the grand piano voice sound. It's a joy to learn on.
Thanks for the info on this site as it helped with the decision quite a bit…..
Review by Doug and Cathy Morgan, Kelowna, Canada
2) "Initially I was a bit disappointed with the quality of sound when I set the keyboard up at home"
I purchased a brand new Yamaha P155 keyboard 3 days ago and absolutely LOVE it. The information in your article was very helpful, and enabled me to focus in on what features were most important to me. I took piano lessons as a teenager and am going back to them now as an adult in my 50's. I have had a Yamaha PSR 2000 keyboard for quite a few years (61 keys, all the bells and whistles). I wanted to purchase something with a true piano keyboard (88 keys, fully weighted). Digital pianos seemed to be a good fit for my needs – the feel of an acoustic piano, a headphone jack (which would enable me to practice any time of day without disturbing anyone else), and the ability to record / upload / download music files via MIDI (USB) connection.
I looked at Yamaha, Roland and Kawai keyboards and digital pianos. Initially, my biggest challenge was trying to determine whether I wanted a piece of furniture (something like the Clavinova or Yamaha Arius) or a keyboard on a stand. Keyboard quality (weighted keys, touch sensitivity) and price were the 2 main factors affecting my choice. I also wanted a USB port (not just the MIDI in/out) if at all possible.
After trying every product available, I came to the conclusion that, based on my playing ability, any one of the products would more than meet my needs (both now and in the future). In the store, there is always 'something a bit better'. Although the fully loaded products were very tempting, I decided that I didn't need all the bells and whistles (300 voices, rhythms). My PSR 2000 has all that and I find I use very few of the extra functions. I also decided that buying a keyboard with the fully weighted keys would meet my needs and keep the price point within my budget. The Yamaha P155 offered a cost-effective solution.
Initially I was a bit disappointed with the quality of sound when I set the keyboard up at home. My husband hooked the keyboard up to some Yamaha speakers and a subwoofer. What an improvement! The keyboard is very easy to use – very few buttons, intuitive interface, easy to navigate. I've already downloaded files to a memory stick and loaded them into the keyboard via the P155's USB port. The USB port is located at the back of the keyboard (rear panel), which is not particularly convenient. The solution: A D-Link USB adapter sitting on top of my keyboard, within easy reach. The adapter plugs into the keyboard's USB port and the memory stick plugs into the D-link adapter, which is easily accessible. Right now, I have the keyboard on a portable X stand. It's reasonably sturdy, but I do plan to get a stronger / more permanent stand for it.
I've only had the keyboard for 3 days, and will be starting my piano lessons next week. Can't wait!
Review by Michele Jeannotte, Coquitlam, British Columbia, Canada
3) "The action feels very realistic for the price range and feels better than some of the other pianos I tested"
I did quite a lot of extensive research before purchasing my Yamaha P155,
because I wanted something of quality that would fit my budget. I went to
various music stores and tested various makes and models. Luckily, a friend
of mine has a P155, so I was able to practice on their's and get a really
good feel for the piano.
I really like the P155 because the action feels very realistic for the price
range and feels better than some of the other pianos I tested. The sound is
pretty good, although I did invest in a decent set of headphones as I feel
the piano sounds better through headphones than it does through the built-in
speakers.
I live in South Africa, so I bought the piano from Music Boyz based in
Moreleta Park. They gave really good service and a really great price. As
soon as I got home, I unpacked it straight away and spent the next few
hours sitting behind it enjoying my new purchase.
Review by Roger Bull, Moreleta Park, South Africa (13/09/2010)
Buy the P155 from UK Pianos — Call 020 8367 2080 to place an order.
Price, pictures, information and specifications here
4) "The P155 is ideal, even though the digital piano still finds it difficult to compete with a good accoustic!"
Hi Graham
We bought the Yamaha P155 from Dawsons at a price equal to the best
internet price. We had excellent service. Ordered on Thursday last week
and took delivery on Tuesday this week.
Shortage of space in our retirement property meant that we had to
accommodate a piano upstairs in the study. We had to leave behind
our Yamaha accoustic piano when we down sized. So for us the P155 is
ideal, even though the digital piano still finds it difficult to compete with
a good accoustic!
Its a lovely keyboard. We were pleased that your digital piano booklet
confirmed our assessment of it in the show room, so we could buy
with confidence. Thank you for your invaluable help
Review by Sonia (22/11/10)
5) "The sound of the speakers was excellent"
Yamaha P155: As soon as I played it I had a big smile on my face. I had thought
either that no digital Piano could replicate a real one, or if it could I couldn't afford
it. The action was really nice, it was heavy and smooth like a good real Piano
(heavier than the Roland FP4 and infinitely superior to the Kawai ES6).
The touch response was great allowing for a great deal of expressiveness.
It is not as I had imagined 4 levels of loudness, but a smooth gradient from
whisper to loud using four samples for accuracy of sound. The sound of the
speakers was excellent, which was very surprising as the similar Kawai
speakers had been so poor. They were rich at the bottom and crisp at the top.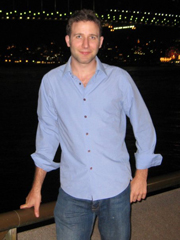 Review by John Taylor (23/11/2010)
6) "I don't think I could safely move it by myself if it were heavier"
I have bought a piano now and thankyou so much for the advice. I have
bought a Yamaha P155 digital stage piano. I sounds beautiful and we are so
happy with it. It is for my son to learn on, he is 8, and for myself to take up
playing again. I think I reached grade 1 or 2 when I was about 12 and now
after 30 years I have the time to take it up again. It cost £864 from Gear4Music

We wanted a portable piano due to space being tight and we also wanted to
be able to transport it for my son to play with friends. The P155 is a weight and
size that I can just lift and manage on my own 18.6kg (41 lbs.) and length
133.4cm (52-1/2"). I don't think I could safely move it by myself if it
were heavier. It also has four little rubber feet on the underside of the
piano so that it stands securely on any table. However, you can buy a
wooden/chipboard stand (L140) which it fixes securely to using four screws.
We bought this, £98, so that it does look like a solid piece of furniture.

We wanted a full graded hammer effect keyboard so that it feels like
playing a real piano. You can also adjust the sensitivity of the keys to produce
the volume you want. Also you can adjust the brilliance/reverb effect and
acoustic effect as if you are playing in a hall, on stage or in a room.

It has two integral 12W speakers which makes it more easily transportable
and takes up less space than with an additional sound system. Some digital
pianos do not have integral speakers. These 2 X 12W speakers are more than
adequate to make listening painful if turned up to full volume.
There are two headphone sockets which proves useful to help my son practice
but not disturb everyone. There are also two aux out sockets to attach
further speakers if you so wished.

The P155 comes with a sustain pedal and a book rest which not all digital pianos
did. There is one additional socket for pedals. There are one midi in and
one out socket and one USB socket. You can record three pieces on the
memory of the piano as well as through the USB.

It comes with 50 beautiful preset songs to play along with. You can even
turn off the left or right hand part to play that part of the song yourself.
It has 17 different instrument voices to choose from and you can split the
keyboard to allow each hand to play a different voice. You can also
transpose the keyboard. It also has a metronome with adjustable volume, tempo and
time signature. We have owned it less than a week so I am sure that this
review does not do it justice. We look forward to enjoying it and getting to
know it better.

Many thanks for such wonderful advice ukpianos!
Review by J Royd (12/01/2011)
7) "The quality of the P-155 seems even higher at our home"
We like the sound, keyboard feel, and overall build quality of the
P-155 compared to several of the cheaper choices and the simplicity
and convenience compared to some more expensive options (mostly
larger or fully featured "workstation style" keyboards). For now we
are using a portable bench/stand but this choice provides an option
to buy a faux-wood stand at a later date.
My wife has not played in years but has some basic skills and
is really enjoying playing again. I am a novice but we purchased
a MIDI-usb interface and GarageBand 11 and I am enjoying the
included lessons as a starting point.
We are happy with our purchase. The quality of the P-155
seems even higher at our home, it was easy to set up, and
has performed well in our home.
Review by Michael Noakes, Seattle, WA, USA (13/01/2011)
8) "The P155 seemed to have a more expressive feel"
Before the demo of the Yamaha P155 we were inclined towards the Yamaha CP33 but when we compared the two side by side we realised the P155 was the better of the two (for us anyway). Your guide was really useful, during the comparison. The P155 was more weighted and seemed to have a more expressive feel. It passed your 'touch sensitive test'. We then found another shop (music room) that had the P155 and compared it against other DP's. We discovered some that were better, but they were not stage pianos, which is what we are looking for and they were more expensive. In particular, we found the Yamaha Clarinovas were very good indeed. This shop also had our existing DP and we realised the P155 was a significant improvement. We are collecting our P155 tomorrow along with a Roland KC-150 amp. Of all the advice you gave I think the best was to try (armed with the information in your guide) before you buy. Without it, we would have ordered the CP33, which I am sure is a good piano but not not for us.
Review by Jarrod Bartlett, Bristol, UK (31/03/2011)
9) "It is nice to have a reasonably decent piano keyboard to practice on"

I went with this particular model due to not having space for a furniture style DP and, as I will eventually be using the piano to key into my PC, I am able to place the P155 directly in front of my PC. In fact, at the moment the piano is a semi permanent fixture in front of my PC [which is also my TV] so I can practice scales and arpeggios on it fairly constantly. Additionally, the P155 has stereo line outs which the less expensive models such as the Yamaha P85 and Casio PX130 did not have. I have also found that the 12 watts per channel speaker output really is the minimum for ample sound depth [as your booklet stated], so I am glad I did not purchase a model with only 6 watts or so per channel speaker output.

I am only a beginning piano 'student' – I first had lessons around 30 years ago but stopped as the lessons competed with my classical guitar studies at the time. So, it is nice to have a reasonably decent piano keyboard to practice on – so much better than my old up-right piano which weighed an absolute ton and took up nearly as much floor area as a small bed. The best thing about the DP is that it is tune and at concert pitch – something that my old real piano was never able to be tuned to due to its age and lack of playing to get up to pitch. I can't say how much more enjoyable it is to play a piano that is in tune with other instruments, however virtual they may be!

Your piano booklet was very handy in helping me make my decision, particularly with the key weight and the overall ratings you gave the Yamaha DPs.
Thanks for the very useful information you provided.

Review by Steve Eggleston, Perth, Western Australia (15/10/2011)
10) "It gives me a good piano sound, good keys and a bit more"
I am the happy owner of a Yamaha P-155, I was looking for a digital piano with a
good piano sound and good keys and it gives me that and a bit more. Looking
for more sound quality I wanted to get an amp for the digital piano.
Review by Leonardo Yvens, Brazil (20/10/2011)
Buy the P155 from UK Pianos — Call 020 8367 2080 to place an order.
Price, pictures, information and specifications here
11) "This is not a toy, it is a professional looking instrument"
I have received my Yamaha P155S. I know I made a good choice with this one. Let me list what I feel is just great to have in a piano like this:
1. It looks like a professional piano. That's important for me. This is not a toy, it is a professional looking instrument.
2. The earphone inputs are at the front left end of the piano and are easily accessible. They function properly.
3. It has a USB port for a flash drive in the right rear of the piano and you can record your music to it.
4, It connects to a midi interface through two midi ports located at the read of the piano. Not a problem for me.
5. The sound of the piano is just as if you were playing a regular acoustic grand piano. I'm very impressed with the sound.
6. I'm not too sold on the strings because I have heard better sounds from my the Steinberg Symphonic Orchestra. They do a much better job of emulating the sounds of violins and violas etc.
7. You can control the touch of the keys. It has three levels: hard, medium, and soft.
8. You can also control the type of ambience. Are you playing in a large hall, you can set it to that. Are you playing in a room, you can set it to that.
9. Twelve watt speakers on either side. What a difference a day makes. No need to plug into an amplifier, especially as anyone who buys this piano will want to play it at home.
10. It is heavy. Not for the weak and squeamish. It is worth the price and the trouble I had lugging it up a flight of stairs. Once in place, I know I don't need any other piano. I'm also glad I didn't buy the Yamaha DGX 640. That would have been a big mistake. The keys on the P155S make no appreciable sound when you play on them.
11. The base of the Music Rest which comes with it has a metal base and the stand itself is made of hard plastic. Just beautiful.
12. It comes with a great sustain pedal also which responds well to use.
13. Two types of grand pianos, two electric pianos, a jazz organ, a church organ, and strings and other. You can even split the piano and have it play a different instrument on each part, as I can do with my Roland XP10 synthesizer which I will definitely not give up to anyone.
I'm upgrading from an M-Audio Pro Key Sono 88. The only reason I'm upgrading is that I have to use an amplifier to use it as a stand alone piano. This new P155S is the type of piano you can leave out and practice on anytime you want to without hooking up wires to it. I think that's wonderful.
It has some demo songs that seem to have been played by a 5 year old child. I don't care about that. I can do better.
In short, the Yamaha P155S is a piano player's dream come true. It is everything it promised to be and more. I will be playing it until the day I die.
Review by Ralph Sirvent, Jr., USA (16/12/2011)
12) "I've only had it a week but I'm very pleased with it"
I am very satisfied with my new Yamaha P155 digital piano.

I've only been learning and started out on a cheap Yamaha keyboard. My teacher said it was time I thought about
a proper piano style keyboard with proper weighted keys and a realistic sustain. After reading a few reviews this
is the one I plumped for. It may not have some of the extra voice features of others in it's price rang but it
is a nice solid keyboard and to my ear sounds fantastic 🙂

The keys are quite heavy but to me they feel close to the piano my teacher has. It comes with a sustain pedal
which is good as I am starting to use that more in my lessons now too.

I also need one that can be moved out of the room where I have it when there are guests so I was looking at
portability as a feature too. It is quite heavy at 18kg but to move upstairs occasionally. I wouldn't want to
carry it around often though.

It is quite expensive but at the same time it does feel like a good quality instrument.

I've only had it a week but I'm very pleased with it. I'd give it 8.5/10 overall.
Review by Rob H, Reading, UK (28/04/2012)
13) "The sound is nice and crisp"
I researched online for different brands/models/reviews and I eyed the P-155 amongst others as a potential option. I needed something that I would keep for a while and I was looking at a few other choices. It's a struggle to look up information to get a good sense of what you want/need. After finally going through your written material, it gave me the necessary push to go ahead and purchase the Yamaha P-155 keyboard. This seemed like an excellent keyboard for someone who's learning and to keep my focus maintained on technique and sounds of the actual piano rather than diverting my attention to potential DJ skills.
The feel of this keyboard is great, the sound is nice and crisp, with a good set of adjustable variations.
Review by Robert (21/05/2012)
14) "I enjoy playing it"
I bought the Yamaha P155. I was considering also the yamaha P90, but the feeling of the keys was a bit better on the p155.
I am a double bassist starting with piano, so no expertise on this. Sound is ok if you are not expecting the real thing. With headphones is good.
I enjoy playing it a lot.
Review by Joseba, Bilbao, Spain (30/07/2012)
15) "It is an absolute joy to play"
I purchased a Yamaha P155 – which was the best for me in my price-range. I love the sound quality, especially in the higher octaves and the sturdy, smooth feel of the keys. It is an absolute joy to play.
Review by Melanie (30/07/2012)
16) "Good main piano sound"
3 best things.
1. Good main piano sound.
2. Touch is comforting. Responsive but well weighted. Feels a little bit mechanical the action however, but this is a £870 electric piano not a Steinway.
3. Good Rhodes sound.
3 worst things.
1. limited sound options. only 25 sounds overall.
2. no decent recording facility and storage.
3. Not directly USB linkable, there is midi of course.
Review by Dan Friend (17/11/2012)
17) "A stage piano that behaves exactly like the real thing"
Having already made the mistake of previously buying a keyboard that did not suit my needs, I started to trawl the internet for digital pianos, only to become even more confused and bogged down in a sea of techno-jargon. This is until I stumbled accross the 'Howard Score-Digital Piano Rating System' which made it all much clearer and, most importantly, explained to me what I was actually looking for and which models had these particular attributes.
With some further help from Graham I have now found exactly what I wanted which was a stage piano that behaves exactly like the real thing.
Review by Clare Penny(13/03/2013)
18) "It's a joy to be able to turn it on and play"
Hi Graham,
My opinion of the Yamaha P-155 Digital Piano in one sentence – "When ideas suddenly appear, it's easy – switch on and go."
Thanks to the invaluable information in your very comprehensive article, 'Howard Score-Digital Piano Rating System' – http://www.ukpianos.co.uk/the-howard-score.html – and also in your '7 Things You MUST Know Before You Buy A Digital Piano', I've been too busy enjoying the Yamaha P-155 I bought online.
As for the Yamaha P-155 – it's a joy to be able to turn it on and play. I'm really into piano noodling – experimenting with chord voicings and progressions – and when ideas suddenly appear from out of the blue, it's easy – switch on, and the P-155 is always ready to go. And in the quiet of my small music room the speakers at just below half volume are fine for what I want.
For me, GRAND PIANO 1 is the main instrument, and it was a digital piano that I wanted – with TOUCH set to medium and BRILLIANCE to mellow, I find it well satisfying to play – and as already mentioned, the sound quality in the upper octaves is especially sweet – perfect for Debussy and Satie.
Once again, Graham, thanks for all the piano information. I couldn't have done it without your help.
Review by Ken Pope, Devon, UK (13/11/2013)
Buy the P155 from UK Pianos — Call 020 8367 2080 to place an order.
Price, pictures, information and specifications here
Pianos to compare with Yamaha P155: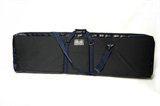 Get a carry bag for the Yamaha P155 >> More details
Where to buy your piano?


"Read my free digital piano buyer's guide for a list of:"
The top ten digital pianos
Recommended (and the most trustworthy) internet retailers
Recommended high street piano shops


Free Digital Piano Buyer's Guide
"7 Things You MUST Know Before Buying A Digital Piano", by Graham Howard…
You get all this:
1) How to understand confusing terminology (Polyphony, graded hammer, etc.)
2) Common digital piano questions
3) The disadvantages of buying second hand versus new
4) 6 simple tests you can do in a piano store
5) The best digital piano brands: 1st) ? 2nd) ? 3rd) ? 4th) ?…
6) Top ten piano models: (a) under £500 (b) £500 to £1,000 (c) over £1000
7) Should you buy online or in a physical store?

>> "Click here to claim your free copy!"

Read more digital piano reviews or see all piano reviews


To write a review of your Yamaha P155, Click here