Yamaha YDP-V240
Yamaha YDP-V240


5 Year Warranty included (for anywhere in UK and Europe)
All parts & labour covered – we come to your home, read more
Colour: Dark Rosewood | Product Code: YDP-V240
PRICE MATCH GUARANTEE – Seen for less? Call 020 8367 2080
Price: £1,407 – Free delivery UK and Europe.
In Stock, Delivery 2-5 days, we phone you to arrange the time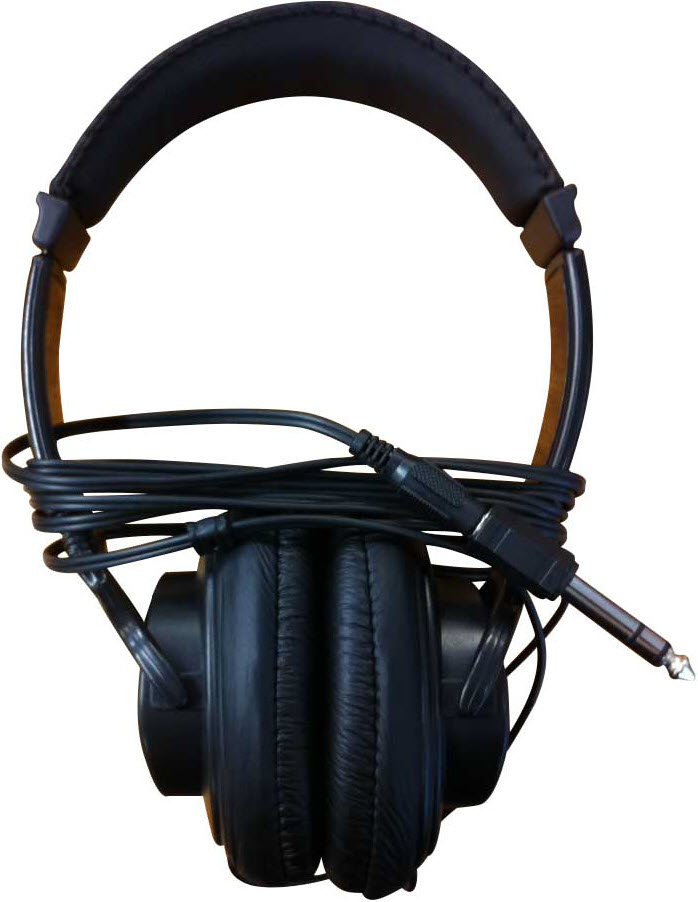 –> Includes FREE piano stool, headphones, piano music & FREE 5 Year Home Warranty <–
> Buy this piano online or over the phone: Call 020 8367 2080
> Come and see a range of Yamaha digital pianos in our North London store…
– Address: 83 Southbury Road, Enfield, EN1 1PJ (8 parking spaces available).
You Get:

FREE UK and Europe Delivery (We deliver anywhere in the UK and most of Europe for free)


FREE 5 Year UK and Europe 'At-Home' Warranty (2 year manufacturer, extended to 5 years by UK Pianos, all parts and labour included – we come to your home for repairs)


60 Day Trial Period (If it isn't as good as you expected, we collect the piano at our cost and give you a full refund)


Piano stool (Black legs and body, dark brown top, comfortable padded seat, well finished and sturdy, value £60)


Headphones (Comfortable over-the-ear Hadley HB-20 digital piano headphones, value £39.99)


Book of 50 Classical Piano Pieces (Mozart, Bach, Beethoven, Chopin…)


Safe Shopping (UK Pianos are an authorised UK Yamaha main dealer, check here)


Peace of Mind (see reviews of UK Pianos shop on TrustPilot: the number 1 review site)


Owner's Manual (Operating guide in English and other languages, assembly instructions, computer related operations, how to use MIDI, Yamaha Music Soft Downloader)
This piano has a

rating of 58.95, more info
Alternatives to the Yamaha YDP-V240:

Do you have a question about the YDP-V240?
Click the image below to talk with a piano adviser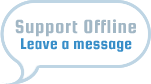 >> Alternatively, Call 020 8367 2080 or email grahamhoward@ukpianos.co.uk
Delivery
Free delivery anywhere in the UK.
Assembly
The YDPV240 comes flat-packed and is easy to assemble (instructions in English provided). The keyboard, electronics and cables are all fixed in – all you need to do is assemble the base. There are four screws that fix the base to the keyboard, four to fix the base together and a few smaller screws to fit the back board. The screw holes are already made and no gluing is required. Even the screw driver is provided! We do advise two people to do the job though – purely because of the keyboard's weight – It's heavy and safer to have a helping hand when lifting it on to the base.
If you would like us to assemble the piano then please call 020 8367 2080.
---
FREE items included:
FREE Piano Stool (worth £60), see here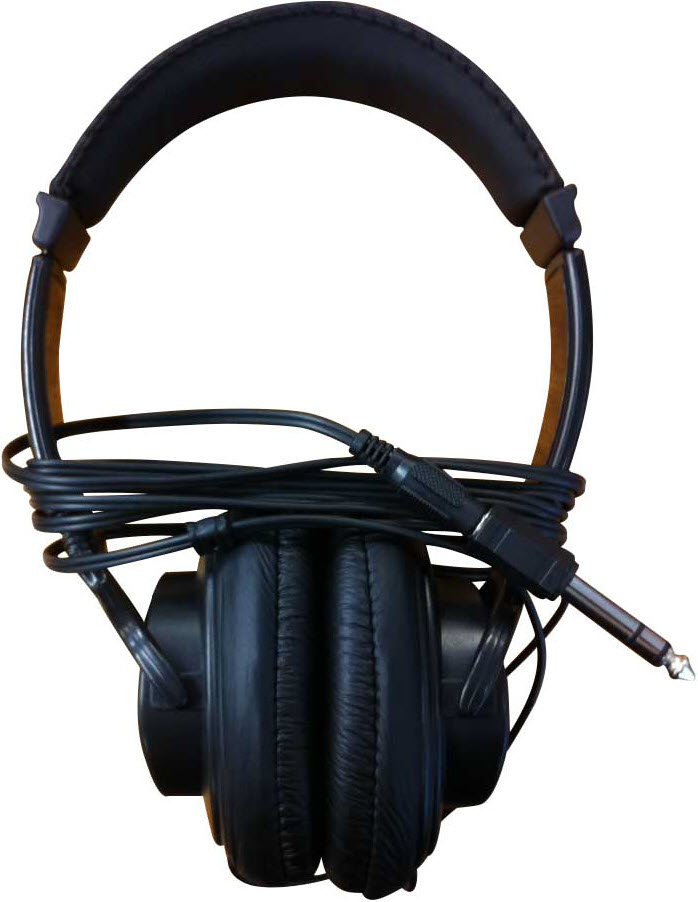 FREE Hadley HB-20 digital piano headphones (worth £39.99)

FREE 50 greats for the piano — View list of pieces here


5 year UK and Europe 'at-your-home', parts and labour warranty.
This means a technician will come to your home if any repairs are needed.
There is no cost to you… And you won't have to send your piano anywhere, read more
---
Yamaha YDP-V240 Reviews

"It has enough going for it to satisfy my occasional foray onto the keys"
I bought the Yamaha YDP 240V last week and it is now up and running. It was the cheapest of the range. I chose that Clavinova as it replaces an older one of some 15 years. I have tried some of the cheaper PSRs but they turned out to be too toy like and were more suitable for small fingered children.
I ordered the Clavinova late in the afternoon and it arrived before noon next day. It is a heavy article when boxed but I managed to unpack it and assemble it in less than half an hour by myself. The most difficult part was lugging the heavy empty box upstairs for storage.
All though this model does not have all the bells and whistles of my old CP 95 it has enough going for it to satisfy my occasional foray onto the keys.
I am a 100% amateur whose only ambition as a retired pensioner is to knock out a few tunes. I mainly use the organ voices as my left hand only copes with the finger pointing chord method ala Kenneth Baker as that is easier than playing full left handed piano.
I should finish by saying that all these digital machines are just computers that play music the same as digital cameras are computers which take pictures and are a few steps away from the real thing.
Review by William Loughlin, Warrington (05/03/2012)
Read more reviews of the Yamaha YDP-V240

Click here to write a review


FREE Digital Piano Buyer's Guide, by Graham Howard.

Click here to claim your free copy!
Questions and Comments (Email your questions to grahamhoward@ukpianos.co.uk)
>> Or call UK Pianos for advice on 020 8367 2080
"Would you say the Yamaha YDP-V240 is an okay choice?"
Thank you Graham, your book was really helpful. We haven't bought the piano yet but we are looking to buy the Yamaha auris YDP-V240. I think this is the correct spelling. Would you say this is an okay choice? We are complete novices so as I said your book was really helpful. We have got a good price in a local shop too!
Regards
Joan
Reply/ Hi
The Yamaha YDP-V240 has a good piano sound. It also
has many additional features (voices, styles, preset
songs etc.).
But what lets it down is the key touch…
It's only Yamaha's basic GHS keyboard. The same
you'll find on the cheaper model (YDP141).
Unfortunately, the key touch is lighter than an
upright piano. So it's not suitable for anything
beyond grade 5 really.
If you want a digital piano that's good for
learning on and ideal for playing up to grade
8, then there's two pianos at a similar price
point to the YDP-V240 that I recommend for you:
Yamaha CLP430 and Classenti CDP2.
The Yamaha has a slightly brighter sound. It
also has more features.
The Classenti has a heavier key touch that
feels closer to playing a real piano.
The price is also less for the Classenti.
You can read more about them here:
http://www.ukpianos.co.uk/yamaha-clp430.html
http://www.ukpianos.co.uk/classenti-cdp2.html
To find out more, you can call me on 020 8367 2080.
Yours pianistically,
Graham Howard
—
"Any particular views on the YDP240?"
Hi Graham
I've done a bit of research on the 2 you have suggested and whilst they look perfect for my daughter to learn they don't seem to to fit my requirements for a keyboard functionality ie drums, rhythm, sequencer etc.
I was also recommend the Yamaha YDPV240 – have you any particular views on this?
Many thanks again!
Mike
Reply/ Hi Mike
The Yamaha YDP-V240 has the same quality of touch as
the YDP141… The key touch is not really heavy enough
for any serious playing.
It does have 2 x 20 watt speakers though. This improves
the sound considerably over the YDP141.
The YDP-V240 doesn't appear to have percussion sounds.
So it may not be the right piano for you?
Yours pianistically,
Graham Howard
—
"If not the YDP-V240, what else?"
Hi Graham, me again – I keep coming back!

I purchased a Yamaha Arius YDP-V240 digital piano just 3 weeks ago however, this product has apparently been recalled by the manufacturer and was collected from me just over a week ago. I have just been told today that it has gone to piano heaven as Yamaha have pulled the whole range.

I wondered if you could offer something similar with a similar kind of deal?

Look forward to hearing from you – and who knows, I might actually buy one this time!

Pearl 🙂
Reply/ Hi Pearl
I've heard Yamaha have had many problems
with their digital piano production lately due
to the Japanese earthquake…
One of their factories that produced some
electronic parts was destroyed.
I'm sure Yamaha will shift their production
elsewhere as soon as they can.
As an alternative to the Arius I recommend
the Roland RP301R.
This is Roland's equivalent to the Yamaha
YDP-V240.
The sound of the Roland is also nice. And
the key touch is responsive.
The key weight is slightly lighter than the
Yamaha. This isn't anything to be concerned
about. Some players prefer a heavy touch,
some get on better with a lighter touch.
You can read more about the RP301R here:
http://www.ukpianos.co.uk/roland-rp301.html
Another one I like very much is the Broadway B3.
This is great value for money at a few hundred
pounds less than the Yamaha and the Roland.
You can see it here:
http://www.ukpianos.co.uk/broadway-b3.html
Yours pianistically,
Graham Howard
Have You Heard Of Piano Rental?
Not sure if your child will take to playing the piano?
Are you worried about the initial investment?…
Then check out our 'rent-to-own' programme!
Click here for details.
Useful Resources
1) Click here to read the report: "Which Digital Piano To Buy" by piano advisor, Graham Howard
2) Read all Yamaha digital piano reviews
3) Check out the 'ever expanding' piano questions section on this site
4) Click here to read the report: "7 Things You MUST Know Before You Buy A Digital Piano"
Alternatives to compare:
Broadway B3
Classenti CDP2
Roland RP301R
Yamaha Arius Pianos
Yamaha YDP142
Yamaha YDP162
Yamaha YDP-S51
Yamaha YDP181
Yamaha YDP-V240
Browse similar pianos to the Yamaha YDP-V240: More Yamaha digital pianos
Specifications
Description
Yamaha YDP-V240 Digital Piano, GHS-keyboard with 88 keys and black-matt key tops, 504 Voices incl. 1 Natural!, 8 Sweet!, 3 Live! and 5 Cool! Voices, 64-voice polyphony, , Dynamic Stereo Sample with 3 Dynamic-Steps, 160 Styles, 35 Reverb-Types, 44 Chorus-Types, 26 Harmony-Types, 238 DSP-Types, Preset-Master EQ (2 Types), Dual- and Split-Function, 5 + 1 Track-Recorder, 30 Preset-Songs, expandable Music-Database, Graphic-Display for score and lyrics, Key cover, USB-to host und USB-to device, 2 headphone-connector, new acoustic system, 2 x 20 Watt, Dimensions: 1369 x 852 x 502 mm. Weight: 49 kg. Colour Dark Rosewood
New to the ARIUS line, YDP-V240 is an entry-level ensemble digital piano with 88-note Graded Hammer Standard keyboard. The Graded Hammer Standard keyboard makes it a true joy to play, both in practice and in performance. The 3-level AWM Dynamic Stereo Sampling Voices deliver remarkably authentic sound and furthermore, the YDP-V240 incorporates a wide selection of amazingly realistic and dynamic sounds for hours of interactive music enjoyment.
Features
Graded Hammer Standard (GHS) Keyboard with matte finish of black keys
Just as on a traditional acoustic piano, the keys of the lower notes have a heavier touch, while the higher ones are more responsive to lighter playing. The keyboard's sensitivity can even be adjusted to match your playing style. This Graded Hammer technology also enables the instrument to provide authentic touch in a lightweight instrument. The matt finish of the black keys enhances the keyboard's luxurious appearance.
Advanced Wave Memory (AWM) Dynamic Stereo Sampling
The AWM (Advanced Wave Memory) is a sampling system which creates the realism of an acoustic instrument by using digital technology to record the instrument and applying high-quality, digital filter technology to the recorded audio samples. The waveform of the sound of an acoustic piano differs depending on the playing strength from pianissimo to fortissimo. The AWM Dynamic Stereo Sampling can produce such dynamic nuances of various playing strengths. The greater the number of samples used, the higher the expression.
Amazingly Realistic and Dynamic Sounds
Yamaha's highly acclaimed Sweet! and Cool! Voices deliver incredibly natural and very dynamic sound.
Digital Signal Processor (DSP)
237 types of the DSP effect can be added to the Main and Dual Voices. These range from reverb-like ambience effects to distortion and other dynamic processing tools that let you enhance the sound, or completely transform it.
Easy Song Arranger
In addition to each song's default style, you can select any other style to play the song with the Easy Song Arranger feature. This means that you can play a song that is normally a ballad, as a bossa nova, as a hip-hop tune, etc. You can create totally different arrangements by changing the style of a song. You can also change the song's melody Voice and the keyboard Voice for a complete change of image.
Performance Assistant Technology (P.A.T.)
Play along with a song on the instrument's keyboard and produce a perfect performance every time … even if you play wrong notes! All you have to do is play on the keyboard, and you'll sound like a pro as long as you play in time with the music.
Music Database plus External Files
You want to play music in your favorite style, but you're not sure how to select the best Voice and style for the type of music you want to play … simply select the appropriate style from the Music Database. The panel settings will automatically be adjusted for the ideal combination of sounds and style! Furthermore, this instrument allows Music Database files transferred from a computer or stored on a USB flash memory device. These files can be used in the same way as the internal Music Database.
USB TO DEVICE
The USB TO DEVICE port on the instrument allows you to connect USB memory devices such as flash drives or hard drives, enabling you to save or load registrations and user songs created on the instrument, as well as read data from the connected device such as MIDI files or style files.
USB TO HOST
Dive in and take advantage of the wide world of computer music software. Connections and setup are exceptionally easy, and you can play back your computer-recorded parts with different instrument sounds – all from a single instrument.
Accessories
Included Accessories
Song Book "50 Greats for the Piano"
AC Adaptor PA-300C
Come to our showroom…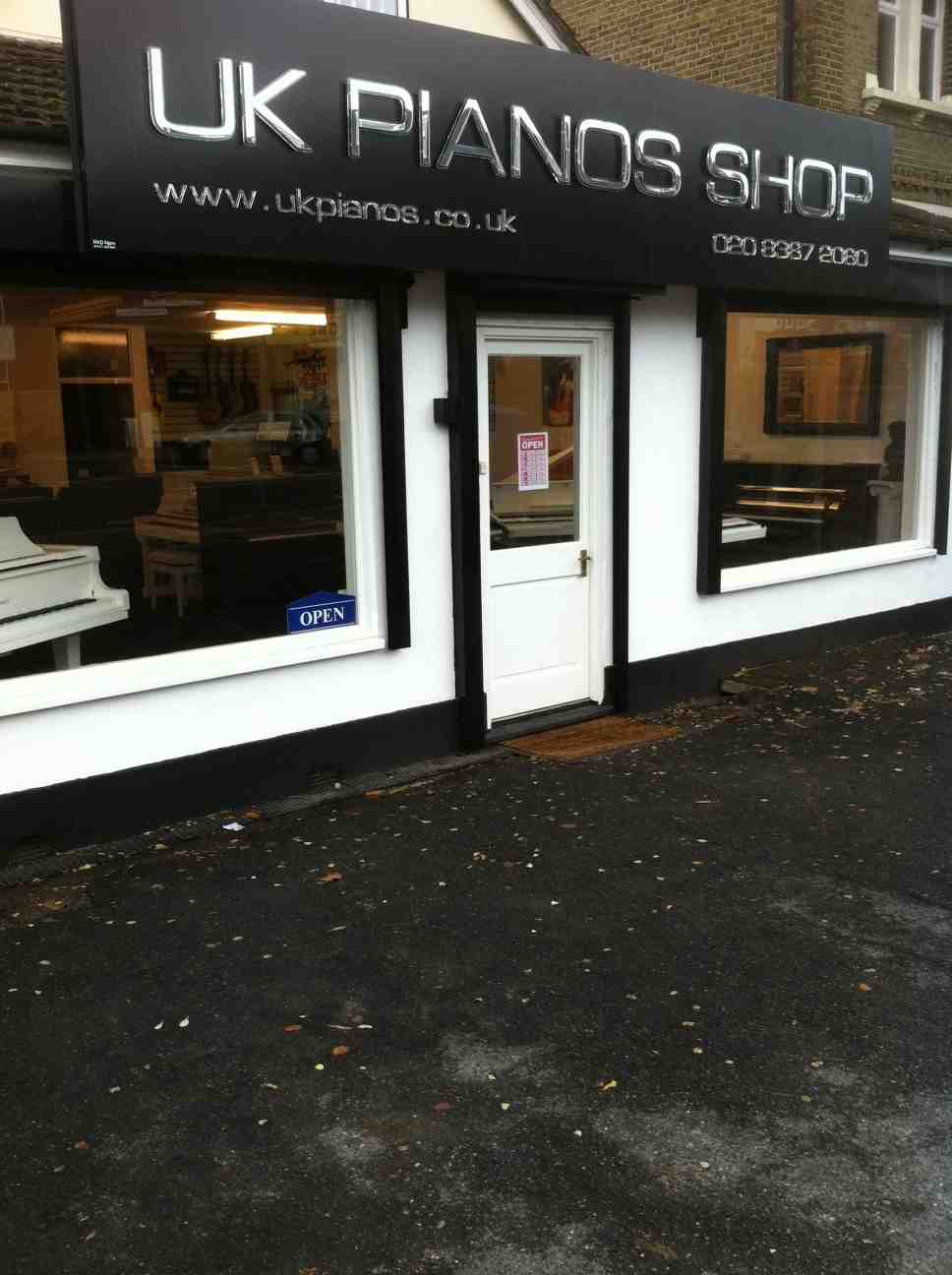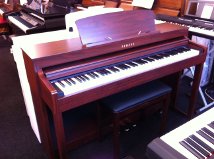 Plenty of parking (8 spaces on our forecourt)
Address: 83 Southbury Road, Enfield, EN1 1PJ, see map
Telephone: 020 8367 2080 | Email: admin@ukpianos.co.uk

Do you have a question about the YDP-V240?
Click the image below to talk with a piano adviser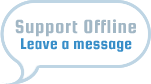 >> Alternatively, Call 020 8367 2080 or email grahamhoward@ukpianos.co.uk

FREE Digital Piano Buyer's Guide, by Graham Howard.

Click here to get it!