Yamaha Arius YDP163 Digital Piano
Yamaha YDP163
3 Year Home Warranty Included (anywhere in UK & Europe).
All parts and labour covered – we come to your home, read more

Price: £1026 (including VAT) – Free delivery anywhere in the UK.
Availability:
In Stock (Brand New, boxed) – Free Delivery 2-5 days.
Package Deal: Includes: adjustable bench, headphones, dust cover, and piano music
–> Free 3 Year Warranty in UK & 60 day money back guarantee
All Colours:

Dark Rosewood
YDP 163R


£1026
In Stock
Includes free bench, headphones, dust cover & piano music

Black Walnut
YDP 163B

£1026
In Stock
Includes free bench, headphones, dust cover & piano music

Satin White
YDP 163W

£1026
In Stock
Includes free bench, headphones, dust cover & piano music

White Ash
YDP 163WA

£1026
In Stock
Includes free bench, headphones, dust cover & piano music
> Buy this piano online or over the phone: Call 020 8367 2080.
> Come and try the Yamaha YDP 163 in our North London store (free parking spaces on forecourt).
> Ex-Demo and Second hand pianos for sale

How does this piano rate against other makes? Check its score out of 100 here.
Included:
FREE UK Delivery (we deliver anywhere in the UK for free)

FREE 3 Year UK Warranty (all parts and labour covered – a Yamaha technician comes to your home for repairs anywhere in the UK)

60 Day Trial Period (If it isn't as good as you expected, we collect the piano at our cost and give you a full refund)

Bench

Headphones

Dust Cover (Fits over the top of the piano – free gift from UK Pianos)

Book of 50 Classical Pieces (Mozart, Bach, Beethoven, Chopin…)

Safe Shopping (UK Pianos are an authorised Yamaha main dealer, check here)

Peace of Mind (see reviews of UK Pianos shop on Trustpilot: the number 1 review site)

Owner's Manual (operating guide in English and other languages, assembly instructions, computer related operations, how to use MIDI/USB, Yamaha Music Soft Downloader and more)
Do you have a question about Yamaha Digital Pianos?
Click the image below to talk with a piano adviser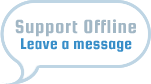 >> Alternatively, call 020 8367 2080 or email grahamhoward@ukpianos.co.uk
Main Features
10 voices (different sounds)
GH3 keyboard with imitation ivory key tops
Headphone connections x 2
Speakers 2 x 20 watts
192 note polyphony
Sliding key cover
Record and play back (built-in 2 track recorder)
USB to host
Metronome
Transpose
Acoustic optimiser
Intelligent acoustic control
iPad, iPhone and iPod connectivity through Yamaha Keyboard Apps
Dimensions:
Width 135.7cm (53-7/16 inches)
Depth 42.2cm (16-5/8 inches)
Height 84.9cm (33-27/64 inches)
Weight 42kg (92lbs., 10oz)
See all features and specifications.
Delivery
Free delivery anywhere in the UK and most of Europe.
Assembly
This piano come flat-packed in one large box. But it's easy to assemble. The keyboard, pedals, electronics and cables are all fixed in – you only have to assemble the base. There are four screws that fix the base to the main keyboard section and some more screws to attach the base and back board. The screw holes are already pre-drilled. We do advise two people to lift the keyboard section on to the base.
If you would like us to assemble the piano for you and take the packaging away, then please call 020 8367 2080 for a quote.
See the Arius YDP163 in our showroom…
Free parking on forecourt
Come and try the Yamaha YDP163 in our North London piano showroom.
Address: 83 Southbury Road, Enfield, EN1 1PJ, see map
Opening times: Monday to Saturday 10am to 5pm.
Telephone: 020 8367 2080 | Email: admin@ukpianos.co.uk
Yamaha YDP163 Reviews
None yet.
Click here to write a review
FREE Digital Piano Buyer's Guide, by Graham Howard,
Click here to get your free copy.
Questions and Comments (email your questions to grahamhoward@ukpianos.co.uk)
Or call UK Pianos for advice on 020 8367 2080.
Hello
Thank you very much for all the information. I am slowly working through your
list by visiting music shops and reading reviews online.
Unfortunately all the models aren't available where I live in South Africa, also
the prices seem to be much higher here.
In any case I want to buy a piano for my children to practice with at home.
I can not afford a new acoustic so my choice is between a good value digital
or a refurbished acoustic from a dealer.
I can get the Yamaha YDP142B for a "discount" price (£850), do you think it is
a good compromise or should I rather save for the YDP163?
Thank you again for all the great information, I wish I could come visit your store.

Best regards
Cor
Hi Cor,
Greetings to you in South Africa. I personally would save for the YDP-163.
The YDP-142 only has three dynamic levels and thus the sound is not very
expressive, the speakers are also too small and produce a thin, tinny sound
by comparison with the YDP-163. The YDP-163 has a more substantial and
accurate key touch and a much richer sound.
I hope this information helps.
Kind Regards,
Clay
—
Hi,
I was wondering if you could advice me on the best digital piano that will last from
grade 1 to 8. I was considering the px860. But would just like reassurance it will last.
Is there any other you could reccomend as well
Kind regards
Kieran
Hi Kieran,
If you would like to spend an equivalent amount to the Casio PX-860 I would suggest a
Yamaha YDP-163 offers you a greater solution. The better quality of Yamaha's 40 watt
speakers ensure a crisper and cleaner piano sound even at the lowest of volumes.

The key action also feels a lot more authentic and accurately weighted. This helps to
promote the maintenance of good technique and finger strength practice. This piano
will take you to the higher reaches of the grading process but ultimately you will
need to gain some experience on an acoustic piano when you approach more technical
pieces. For now, I would advise the Yamaha Arius YDP-163 in Rosewood which will help you
reach your goal.
I hope this information helps.
Kind Regards,
Clay
—
Hi Graham
After reviewing your helpful guide and watching endless Youtube comparisons of digital
pianos in my price range (£500 – £700ish), I'm down to a choice between the YDP163,
which I do love the sound of (with respect to its piano-like qualities) and the
Casio PX860, which could offer a greater variety of keyboard sound options & other
bells & whistles. I notice from your Howard score league table that this choice
should be a no-brainer if the pianos are similar costs, which they are on most
websites. However…..I have found a retailer that is currently selling the
Casio at only £539 – which is a substantial saving on the £699 it appears
on most websites.
My daughter has just passed Grade 1 piano through school-based lessons & needs
something at home which will encourage her to move forward, and perhaps
encourage her sister to take up the instrument, too. Buying a Yamaha instrument
feels like the right thing to do but I don't know if this is partly
brand-snobbishness on my part based on previous encounters with smaller
"toy" Casio keyboards. The speaker power output & key feel appear to be
similar (faux-ivory effect) on both but I was struck by the richer,
more mellow & less "digital" feel of the sound of even the Yamaha YDP142
vs the Casio in one particular Youtube "blind" comparison but I wasn't
sure if the microphone was partly responsible for that result.
Hi Peter,
I would advise that you trust your gut and opt for the Yamaha YDP-163. Having spoken
to independent engineers Yamaha's reputation for build quality and longevity is
superior to Casio and almost unrivalled across the digital piano landscape.
In terms of sound you are only as good as the quality of the speakers and Yamaha's
40 watt speakers in the YDP-163 produces a crisp and natural sound even at the
lowest of volumes. The key action also feels more substantial and authentic in its
behaviour. We offer the YDP-163 with stool, headphones and a 5 year warranty for £719.
I hope this information helps.
Kind Regards,
Clay
—
Before reading the Digital Piano Bible, I had made up my mind to get the Yamaha Arius
YDP 163, and dithering over going for the Polished Ebony Finish. However, I am now
considering the Clavinova CLP 535, and it means I have to save up some more before
I get the one I now like. I am sure the YDP 163 will be good for me, but because
I am already dissatisfied, I have decided to wait.
Folake
Hi Folake,
The CLP-535 is certainly a tangible improvement on the YDP-163 due to its use of the
Bossendorfer Grand Piano and Yamaha CFX Grand Piano samples combined. The sound is
exquisite and the key touch just that bit more authentic. If you tire of waiting
and saving you could always use the 0% Finance option, for just £121.90 per month
for 10 months. Would you like me to send a link?
Kind Regards,
Clay
—
Hi Clay,
I AM VERY GRATEFUL of answering. Unfortunately, I don't have the chance to see YDP S52
nor YDP 163, because the local representative has only YDP 142 at its store.
Last week, you have sent me the new digital piano ranking list and YDP 163 has 0.6
more than YDP S52. That troubled me a lot.
My older daughter is now 7 years old, is at first year of piano courses and even I
feel pity for her because she is practising on my prehistoric synthesizer PSR 22,
her teacher told me not to get rush of buying a digital piano this academic year.
However, I am planning on buying before the end of the season in order to raise
her interest during summer. BUT if you have any inside information that YDP 163's
replacement is coming very soon and it will be better than YDP S52 (even though,
I don't think YAMAHA will upgrade it so much the ARIUS series) I can wait.
And can you explain the 5 year guarantee you offer, please?
I must apologise a priori, that when I will try to fulfil the purchase, there
is a possibility that PAYPAL wil not yet approve the transaction because of
the Greek Banks' Capital Control. I will try to find a way to solve it then.
Your e-mail really helped me! Thank you very much!
Yours sincerely,
Gregoris
Hello again Gregorios,
There is no news from Yamaha that the YDP-163 will be upgraded currently,
the 5 year warranty is only applicable in the UK but as the Yamaha Warranty
is also European you will be covered for 2 years. The YDP range is a very
reliable instrument, one could score the YDP-163 higher due to the attractive
furniture element but ultimately the YDP-S52 is the marginally richer piano sound.
Kind Regards,
Clay
—
I have seen the Casio AP 650 on sale for £750 including stool, headphones etc. Do you price match?
Hi Laurie,
I am sorry but I cannot price match this Casio. If you have a budget of £750
surely the Yamaha YDP-163 would be the stronger option. The fully weighted key
action feels more authentic in its execution and Yamaha have a stronger knowledge
in sampling drawing from their expertise in making traditional pianos, they are
able to transfer a more natural sounding digital equivalent. The YDP-163
includes a stool, headphones and has a longer warranty of 5 years…
I hope this information helps.
Kind Regards,
Clay
—
Hi Graham,
Thanks for all the info on your website.
I'm a beginner (age 58) and always wanted to learn to play music.
Having examined your score list I am thinking of buying the Broadway EZ-102.
What puzzles me is that it has a higher score than the B1, but is a lot cheaper. Why is that?
Can you tell me something about the durability/lifespan of the Broadway EZ-102?
Since I live in Spain (Alicante province), how will I be able to get service when needed?
Regards
Erik
Hi Erik,
I am afraid we cannot deliver an EZ102 to Spain. I would suggest opting for a Yamaha
YDP 163 instead. The Yamaha is covered by a European warranty. I can take a
telephone order on the number below.
Kind regards,
Clay
—
Hi Graham,
The e-book is great thnx…full of very useful info. I'm coming back to playing after a 40+
year gap and using an old 64 key Yamaha PSR-330 keyboard. I started a few months ago with a
teacher who brought me quickly back to Moonlight Sonata, the most difficult piece I played
in my teens…less a few base notes now of course.
I'm in a 3rd floor apartment, so electronic is a must but the question is whether to go the
whole hog and buy a nice baby grand to enhance my enjoyment or be sensible, spend £500 and
see how it goes first. I'm good at running out of enthusiasm for new activities but playing
MS again, albeit relatively poorly so far, and reading up on Beethoven feels somehow different.
It could be a keeper after years of playing with motorbikes, cars, boats, scuba diving etc.
Hitting 60y I'm running out of time to be sensible so maybe you'd give me your personal pick
for best Grand Piano sound reproduction in each of the following 4 categories:
£500-£1000
£1000-£2000
£2000-£5000
Baby grand
Hi Ephrem,
In the following categories here would be my own recommendations having learnt closely from
Graham for some time now as to the principles of what makes a quality digital piano.
£500-£1000 – I would suggest a Yamaha Arius YDP 163, it is a substantive fully weighted key action
for this price-point and the 40 watt speakers produce a crisp and rich sound.
£1000-£2000 – I would suggest a Kurzweil MP10FPE or even better a Kurzweil M3W. Kurzweil were
the early pioneers of Digital Instruments and their history in sound recreation is thus almost
unrivalled. The M3W has a wooded key action and thus honours an upright's key action more
authentically.
£2000-5000 – I would advise a Roland LX17 or a Baby Grand Digital such as Broadway BG1 in
Polished Ebony.
The BG1 is the most extensive in features and value for money digital baby grand available
in the digital piano landscape. The Roland LX17 with its 8 meticulously placed speakers
project as close to a natural acoustic piano that I have heard from a digital.
The Bluetooth technology with sync to Apple products ensures it is future proof.
I hope this helps, please don't hesitate to ask me for further information.
Kind regards,
Clay
—
Hi Graham your "Bible" has been a great help and am nearly ready to make a decision –
think am going for the YDP S52 but note that for the same price there is a YDP 163
are you able to tell me any differences between them or if one is better than the
other for my circumstances am a rusty player having sold my accoustic piano some
years ago and now retired would like to play again
Regards Helen
Hi Helen,
The YDP-163 is similar to the YDP-S5 however, there are a couple of subtle differences
and that is ultimately why I would recommend the Yamaha S52 . The S52 is a more recent
reference and consequently, Yamaha have improved the sound of the piano sample itself,
by increasing the polyphony (richness of the overall harmonic range, with more notes
able to sustain for longer) to a maximum value and thus the result is a more natural,
less digital sounding instrument.
The crucial factor, which both pianos have however, is a fully weighted key touch.
This allows for the maintaining of finger strength and technique, I personally also
like the S52 for its slim line, space saving modern design.
I hope this helps, please don't hesitate to ask me for further information.
Kind regards,
Clay
—
Hi Graham,
Thanks for your free guidance book, it was very useful to get the understanding of all the terms.
It is even better to read this rather than going directly to the manufacture's website.
I bit information about my self, I used to be playing keyboard (mostly Roland). Currently want
redirect my self to play something more piano-ish.
I have already had some types in my list based on my price bracket. I want to make sure that
I get the best in this price bracket (£650 – £1000), though the best will be not too close to
a grand :D. This is my list after doing quite amount of time researching in the internet
(I haven't tried any of them)
1. Yamaha YDP S52
2. Roland F-140R
3. Yamaha YDP 163
4. Kurzweil M1 (after reading your book)
5. Roland F-401R (after reading your book, the most expensive)
At the beginning I was inclined to F-140r, but after I read your book, I am starting look at
Kurzweil M1 as it is the 1st in your list in that price bracket. What makes me worried, my
choice of F-140r is in the 6th place, down below the S52, F-410r and YDP 163. I noticed
that you mentioned in your book that your rating are based on value, touch, quality, and
reliability.
My questions are:
1. My interest with the F-140r it is because of its connectivity to other device. It looks
better than (YDP 163, S52, and M1). As F-140r has wireless connectivity and it looks like
it will be easy to connect with app, or maybe software like garage band etc. Do you take
into account the connectivity of the digital pianos in the scoring process?. I guess one
of the main advantages having digital piano is it does not limit you creativity in making
music. What do you think about this?
2. By taking out the resale value factor, popularity and taking into account the connectivity
factor, which one would you recommend among above digital pianos? How the ranks will change?
3. Finally, about your "in-home warranty", Does this still apply if I live in Scotland, Aberdeen?
Thanks
Aryo
Hello Aryo,
Given the background you have provided, I feel you seem well suited to the Roland F140R,
in terms of the Bluetooth connectivity, it really is future proof compared to the other
pianos on your shortlist. The ability to read digital sheet music from your iPad whilst
turning the pages of the music with the pedals is just one of the favourable features.
The crucial factor however, is still the sound and touch of the piano itself and this
is where Roland scores higher with their warmer sound, especially around the central
octave. The Roland also has a realistically engineered key action, with an escapement
mechanism providing a subtle feeling of hammers engaging, much like a traditional piano.
On balance, this would be my choice for you.
I hope this helps.
Kind regards,
Clay
—
Hi Graham
Thanks so much for your advice – your guides have genuinely been invaluable to me. I was
hoping to come into the Enfield store this afternoon but unfortunately I'm not feeling
up to it. As per my previous email conversation with your colleague I'm particularly
interested in the Yamaha YDP 163 but I'd really like to play it before committing,
if I can.
I would really like to give UK Pianos my business because the advice you make freely
available is so helpful and also because there seem to be so few physical music shops
left. The thing is that I am disabled due to an accident and unable to work, so every
penny really counts for me and it's taken a while to save up to replace my Yamaha NP 31.
It was actually my accident which inspired me to start playing again after a 20 year break.
The NP 31 was a cheap and cheerful option which was good enough when I first started again,
but now I find its limitations really frustrating and it's actually putting me off playing
so I need to take the plunge and upgrade to the best digital piano I can afford.
Your packages are very good value and clearly the service you offer is second to none.
If I'm feeling better then I hope to possibly come into the store on Monday.
I hope to speak with you soon and thanks again for all the help and resources
you make available.
Many thanks
Libby
—
Hi Graham,
As you have likely heard a gazillion times, great guide on digital pianos.
I am thinking of getting the YDP 163 as this is nearer my budget and has some of the essentials,
Full weighted keys, etc.
• I wondered what dynamic levels it has…does it have the minimum 4 you mentioned?
• In a store, I tried CLP 575PE and was totally blown away! It had me thinking of
my budget (about £700)…but I wondered if there is anything else that you can advise
that would be give the closer thing to an acoustic piano…I wish I didn't try it now…
as I was already sold on the YDP 163…
Hi Chez,
If you would have tried the YDP-163 in isolation and nothing else and I am sure you would
be convinced about purchasing the YDP-163. I personally feel it is an extraordinarily
great value digital piano and fair to the customer.
The 40 watt speakers, the authentic key action and the 4 dynamic levels makes for a
fine instrument.
I would stick to your original plan. Of course the CLP-575 is a special instrument but
it is designed for professional use. The CLP-535 would be my other recommendation as
you could take advantage of the higher quality piano samples i.e the Bossendorfer Grand
and the more refined key action but overall if you had budgeted for the YDP-163 I don't
feel you will be disappointed.
Kind regards,
Clay
—
Hi Graham
I did have a question. Can you tell me how many dynamic levels the yahama 163 and
clavinova 525 and 535 have? I'm trying to decide between the three options.
I used to play and plan to take more lessons and want something for my children to
learn on too. The dynamic levels thing seems to be a critical factor.
Many thanks,
Liz
Hi Liz, the YDP-163 has 4 levels and the Clavinova range has 5. I would advise the Yamaha
Clavinova CLP-525 as I feel Yamaha have been very fair to the consumer in providing features
that some of its competitors simply do not extend to the customer at this price point.
For example, the 40 watt high quality speakers are the biggest wattage at this price point
and this is crucial to the clarity and richness of sound even at the lowest of volumes.
Furthermore the key touch on the Yamaha is extremely realistic and the brighter piano
sound has a crispness to it that I enjoy the sound of. The key action is also fully
weighted and this is the most vital point of all, as the Yamaha CLP-525's key touch
will allow your children to build finger strength and good technique important in
their early phase of play.
Kind regards,
Clay
—
Hi graham,
Thanks for the guide i found it veryvuseful and informative.
I have a casio privia px130 but i want to change it and buy a new digital piano.
Where i live and in my budgetci can decide berween the roland rp301, the roland rp401R,
the arius ydp142 , the ydp 163 and the kawai cl36.
I can not decide. Can you help me please? I am looking for a good quality piano sound
and key touch and mechanism that resembles most a real acoustic piano. What i like
more on yamaha and roland are the nice cabinet that kawai doesnt have.
Kawai cl36 cabinetvis much more simplistic. But what i really want is tovhave a food
digital piano that resembles more a real one. So wich of those pianos do you recomend?
Thanks!
Hi Isacc,
I would recommend the Yamaha YDP-163 which has the greatest quality of speakers of
all the pianos on your shortlist. It is often the case with Digital Pianos that you
are only as good as the quality of the speakers and the 40 watts of power in the
YDP-163 produce a rich depth of sound even at the lowest of volumes. I also prefer
the key action of the YDP-163 over the Roland RP401R as I feel it is more
realistically weighted. The tone of the Yamaha is also brighter and crisp in tone.
I advise the YDP-163 for you.
Kind regards,
Clay
—
Hi Graham
I hope you're well and had a lovely Christmas. I've come across your incredibly helpful
website and guides as I'm looking for a new digital piano. It has been utterly invaluable
in narrowing down the slightly overwhelming choice that's out there.
To tell you a bit about me and my requirements:
– I was grade 8 back in the day, but after starting playing again a couple of years
ago I think I'm probably around a grade 6/7 (on a good day!)
– I bought a Yamaha NP31 as a cheap and cheerful option when I started playing again
but I now am acutely aware of its limitations and would really like to move up to
something that feels much more like an acoustic piano (plus has a full keyboard –
I never realised how much I needed those few notes until they were gone…)
– My budget is probably up to around £1000, but I'd like to spend less if I can
– After doing a lot of Internet research, I'm particularly interested in the Yamaha YDP 163
– I'm disabled and have problems with my left wrist which means I doubt I would cope
well with any heavily weighted keyboard
Ideally I'd like to come into your Enfield shop this week to try a few out and get
some advice. Are you based in the Enfield store? If so, is there a good time for me
to pop in? Also, am I right in thinking you have parking directly outside (I have a Blue Badge)?
Thanks so much and I hope to meet you soon!
Many thanks
Libby
Hi Libby,
There is free parking directly outside the front of our Enfield store. In advance of your visit
I would concur in your assessment of the YDP-163 as the way to advance you in your playing.
The key touch is authentically weighted but not too heavy, and replicates well the principles
of a traditional pianos' behaviour. The 40 watt speakers produce a crisp, rich depth of sound
even at the lowest of volumes.
I hope this helps. I look forward to your visit. If it is inpractical to visit I can also take
a telephone order.
Kind regards,
Clay
Resources
1) Article: "Which Digital Piano to Buy"
2) Read all Yamaha digital piano reviews
3) Check out the piano questions section
4) Free Book: "7 Things You Must Know Before You Buy a Digital Piano"

Alternative pianos to compare
All Yamaha CLP Pianos
YDP163
CLP535
CLP545
CLP575
CLP585
CLP565GP
Browse similar pianos to the Yamaha YDP163: More Yamaha digital pianos
Specifications
Description
See the Yamaha YDP163 in our showroom…
Plenty of parking (8 spaces on forecourt)
Come and try the Yamaha CLP535 in our North London piano showroom.
Address: 83 Southbury Road, Enfield, EN1 1PJ, see map
Opening times: Monday to Saturday 10am to 5pm.
Telephone: 020 8367 2080 | Email: admin@ukpianos.co.uk

Do you have a question about Yamaha Digital Pianos?
Click the image below to talk with a piano adviser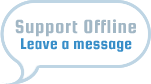 >> Alternatively, call 020 8367 2080 or email grahamhoward@ukpianos.co.uk
FREE Digital Piano Buyer's Guide, by Graham Howard,
Click here to get your free copy.
Read more about Yamaha Arius YDP163 digital piano on the manufacturer's Website.