Kurzweil MPG200 Digital Baby Grand Piano
Colour: Polished Ebony
Includes free polished ebony piano stool with deep music storage compartment
Availability: Discontinued, replaced by Kurzweil CGP220W
Buy From UK Pianos and You Get All This:
FREE UK and Europe Delivery (delivery is free anywhere in the UK and most of Europe)

FREE 3 Year UK and European In-Home Warranty (all parts and labour covered – we come to your home for repairs)

60 Day Trial Period (If it isn't as good as you expected, we collect the piano at our cost and give you a full refund)

Free polished ebony piano stool with deep music storage compartment included

Safe Shopping (UK Pianos are an authorised Kurzweil main dealer)

Peace of Mind (see reviews of UK Pianos shop on Trustpilot: the number 1 review site)

User Manual and Downloads
Why is the piano sound so realistic?
"The Kurzweil MPG200 digital baby grand piano has a sound that resembles a real grand piano.
It's one of the best digital grands I've ever played regardless of price", Graham Howard

Specifications
Description
> Buy this piano online or over the phone: Call 020 8367 2080
See it in our showrooms…
> Come and try the Kurzweil MPG200 in our North London stores (free parking)
Enfield
83 Southbury Road, Enfield, EN1 1PJ
Telephone: 020 8367 2080
Hackney
16 Stoke Newington High Street, Hackney N16 7PL
Telephone: 020 7254 7445
Email: admin@ukpianos.co.uk
Telephone: 020 8367 2080 | Email: admin@ukpianos.co.uk
Do you have a question about the MPG200?
Click the image below to talk with a piano adviser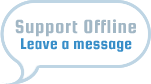 >> Alternatively, Call 020 8367 2080 or email grahamhoward@ukpianos.co.uk

FREE Digital Piano Buyer's Guide, by Graham Howard.

Click here to get it!
Visit the manufacturer's Website
Browse more Kurzweil pianos