Yamaha CP300 Reviews

Call Graham Howard for piano advice: 020 8367 2080

"The following reviews are from owners of the Yamaha CP300. The most
recent review is at the bottom of this page", Graham Howard, Piano Advisor
1) "I like the way it feels when I'm playing and there's no noise (clicking) on the keyboard either"
I ended up buying a Yamaha CP300 and set it up in a little alcove in my guest room. It has a great sound and seems to have a lot of versatility, is fully-weighted and has touch sensitivity. I think it's going to make a great practice piano.
I wanted something comparable to my grand (sound, touch, response) and so far it seems great.. I like the way it feels when I'm playing and there's no noise (clicking) on the keyboard either like some I've tried out. However, it is heavy! It took my husband and son to get it upstairs to the guest room. How can they call that portable?? So far I've only played it a few times. I'm hoping to set up a practice schedule after the holidays of at least 1-2 hours a day.
I would have liked the Roland V piano, but it was totally out of my budget. I've heard lots of good things about them though….definitely high on technology! The Classanti's also seemed interesting…
So far I am just learning all the things it can do and am extremely happy with it. It seems to have great versatility and I have already received many hours of enjoyment playing it. I am not a professional and just wanted a practice piano as my grand piano is near where my husband watches TV and that didn't work.
The CP300 has far more capabilities than I will ever use (and maybe even understand), but it also has a lot I am using and just love…like the split keyboard and the overlays of other voices…all the different sounds I can get…Wow! It takes playing piano to a whole new level for me and makes me want to practice even more! My playing has improved so much because I enjoy playing it…
I'm not planning on using it for "gigs". Just going to leave it where it is and enjoy playing it!!! Can't imagine any musicians wanting to lug the CP300 around to gigs though. They'd have to be body builders too in their spare time! lol
Reviewed by Joanne Himes, USA (10/12/2010)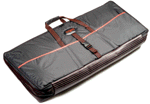 Get a carry bag for the Yamaha CP300 >> More details
Where to buy your piano?


"Read my free digital piano buyer's guide for a list of:"
The top ten digital pianos
Recommended (and the most trustworthy) internet retailers
Recommended high street piano shops


Free Digital Piano Buyer's Guide
"7 Things You MUST Know Before Buying A Digital Piano", by Graham Howard…
You get all this:
1) How to understand confusing terminology (Polyphony, graded hammer, etc.)
2) Common digital piano questions
3) The disadvantages of buying second hand versus new
4) 6 simple tests you can do in a piano store
5) The best digital piano brands: 1st) ? 2nd) ? 3rd) ? 4th) ?…
6) Top ten piano models: (a) under £500 (b) £500 to £1,000 (c) over £1000
7) Should you buy online or in a physical store?

>> "Click here to claim your free copy!"

Read more digital piano reviews or see all piano reviews


To write a review of your Yamaha CP300, Click here