Kurzweil CGP220W Digital Baby Grand Piano (with wooden keys)
Colour: Polished Ebony
Wooden Keys
Includes free polished ebony piano stool with deep music storage compartment
Was £5,399
Special Offer: £3,999 (including VAT) – Free delivery UK and Europe.
Availability: Delivery 10-14 Days
Buy From UK Pianos and You Get All This:
FREE UK and Europe Delivery (delivery is free anywhere in the UK and most of Europe)

FREE 2 Year UK and European In-Home Warranty (all parts and labour covered – we come to your home for repairs)

60 Day Trial Period (If it isn't as good as you expected, we collect the piano at our cost and give you a full refund)

Free polished ebony piano stool with deep music storage compartment included

Safe Shopping (UK Pianos are an authorised Kurzweil main dealer)

Peace of Mind (see reviews of UK Pianos shop on Trustpilot: the number 1 review site)

User Manual and Downloads
Why is the piano sound so realistic?

"The Kurzweil CGP220W digital baby grand piano has a sound that resembles a real grand piano.
It's one of the best digital grands I've ever played regardless of price… and the keys are wooden,
which makes it feel even closer to a real piano", Graham Howard
Specifications
88-Note, fully-weighted wooden keys, graded Italian hammer-action with adjustable touch sensitive keys
Wooden keys adjustable touch sensitive keys
Keyboard Sensitivity: 10 selectable response levels
Display: 16-character alphanumeric LCD
128 note polyphony
Preset Programs: 128 Expressive sounds. 10 Drum Kits.
User Presets: 6, one-touch recallable "favourites", providing quick access to customized selections.
Demo Songs: 143 piano demos
General MIDI: No
Splits/Layers: Quick Split/Layer, easy access with adjustable relative volume
Transpose: Full transposition to any key, +/- two octaves
Tune: Adjust by Cents (+/- 100 cents)
Effects: Dual ambience and effect processors (reverberation and chorus). Rich and complex effects from the PC3 Series.
Drum Patterns: 100 pre-recorded interactive patterns in a variety of styles
Metronome
Recorder/Sequencer: 2-Track; 20 Song capacity
Sound System: 200-watt, 4-speaker, 4-amplifier, stereo sound system
Audio Outs: Stereo left/right RCA line outs (for connecting to external amplification)
Audio Ins: Stereo left/right RCA line ins (for connecting external sound sources)
Headphones x 2:1/4″ stereo headphone outs
MIDI In, Out and Thru connectors
USB: (1) port; "Plug and Play" USB functionality allows MIDI over USB for connecting to/from an external computer sequencer; no software driver needed
3 Pedals: sustain, sostenuto, soft
Continuous Controller Volume/Expression pedal input
Colour: Polished Ebony
Matching bench included
Dimensions: 34.25″ (H) x 54.75″ (W) x 34.5″ (D) 87 cm (H) x 139.1 cm (W) x 87.63 cm (D)
Weight: 221 lb / 100 Kg
Power: 90-250V AC 50/60 hz free voltage 3A. 250W maximum
> Buy this piano online or over the phone: Call 020 8367 2080
Customers of the Kurzweil CGP220W

OXO Tower Restaurant, London SE1
See it in our showroom…
> Come and try the Kurzweil CGP220W in our North London store (free parking)
Enfield
83 Southbury Road, Enfield, EN1 1PJ
Telephone: 020 8367 2080
Opening times: Monday to Saturday 10am to 5pm
Email: admin@ukpianos.co.uk
Telephone: 020 8367 2080 | Email: admin@ukpianos.co.uk
Do you have a question about the CGP220W?
Click the image below to talk with a piano adviser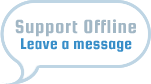 >> Alternatively, Call 020 8367 2080 or email grahamhoward@ukpianos.co.uk

FREE Digital Piano Buyer's Guide, by Graham Howard.

Click here to get it!
Browse more Kurzweil pianos