Kurzweil M1 (dark rosewood or ivory white)
Colour: Ivory White
Includes free white piano stool
Discontinued (September 2017) – replaced by new model Kurzweil M110
Other Colours

Discontinued – replaced by new model Kurzweil M110


Includes free piano stool
in dark rosewood
>> Order by phone:
020 8367 2080
"The Kurzweil M1 has a warm, natural piano tone and fast, smooth key action. It feels close to playing a real piano which makes it an ideal digital piano to learn and progress on", Graham Howard
Payment Options:
Rent-to-buy this piano for £55 per month (interest-free if you buy within 6 months).
Rental deducted from price if you buy, read more

Buy From UK Pianos and You Get All This:
FREE UK and Europe Delivery (delivery is free anywhere in the UK and most of Europe)

FREE 3 Year UK and European In-Home Warranty (all parts and labour covered – we come to your home for repairs)

60 Day Trial Period (If it isn't as good as you expected, we collect the piano at our cost and give you a full refund)

Free matching piano stool included

Safe Shopping (UK Pianos are an authorised Kurzweil main dealer)

Peace of Mind (see reviews of UK Pianos shop on Trustpilot: the number 1 review site)

User Manual
Why is the piano sound so realistic?
The Kurzweil M1 has a resonant, natural piano sound that's been regarded as one of the best for over 35 years.
Stevie Wonder has been involved with the design of sounds from 1980 to the current day.
These sounds are heard today when listening to famous artists such as Stevie Wonder, Elton John, Billy Joel, David Rosenthal, Rubern Valtierra,
Pink Floyd, Alecia Keys, Luther Vandross, Depeche Mode, Peter Gabriel, David Bowie, Paul Mcartney and many more famous artists.
Kurzweil's founder, Ray Kurzweil, was the first to realistically emulate the sound of a grand piano in an electronic instrument.
More Videos

Kurzweil M1 played by Sang-Kil Lee
Specifications
Description
Available Colours: Ivory White and Rosewood
> Buy this piano online or over the phone: Call 020 8367 2080
See it in our showrooms…
Come and try the Kurzweil M1 in our Enfield piano store.
Enfield
83 Southbury Road, Enfield, EN1 1PJ
Telephone: 020 8367 2080
Opening times: Monday to Friday 9am to 5pm, Saturday 10am to 6pm,
Email: admin@ukpianos.co.uk
Free parking
Reviews
"I really like the sound of the piano"
We have the Kurzweil M1 in Rosewood and are very happy with it.
I really like the sound of the piano and its similarity to the sound of an acoustic piano.
It is also a very good looking digital piano of good quality.
We were very pleased with the excellent service from UK Pianos.
Review by Alison Horridge, Dartford, Kent, UK
Click here to write a review of the M1

Do you have a question about the M1?
Click the image below to talk with a piano adviser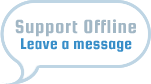 >> Alternatively, Call 020 8367 2080
Questions and Comments (email your questions to grahamhoward@ukpianos.co.uk)
Or call UK Pianos for advice on 020 8367 2080.
Hi Graham.
Checking out the Kurzweil M1.
Honest opinion on the white one please. Does it look cool or tacky?
I've always wanted a white one.
Reply/ Hi Joanne
The white Kurzweil looks very smart.
It is more of a creamy white or ivory, so the appearance is luxurious,
not at all tacky like some of the brilliant white pianos.
Kind regards,

Graham Howard
—
Hi Graham,
I found your guide very useful.
I am downsizing to a small bungalow and am wondering if a digital piano would be better than the
Welmar A3 I now have.
I used to play a Baldwin organ and my late wife the piano. I fancy something with Styles.
I am not very good even after over 60 years of playing but I enjoy it.
Regards,
John
Hi John,
Graham has asked me to reply to you as he has just popped out of the store. I would advise a
Digital Piano based on the background you have provided. The technology is such now that the
level of authenticity in digital instruments ensures you wouldn't be compromising the quality
of the pianistic experience. Of course you also have the space saving benefits.
I would advise a Kurzweil M1 Digital Piano in Rosewood as a good quality starting place.
Kurzweil were the early pioneers of digital pianos and as a result they have the greater
expertise in producing a fine Concert Grand Piano sound digitally. The key action is also
fully weighted and replicates the key touch of a traditional piano very well.
I hope this information helps.
Kind Regards,
Clay
—
Hi, my son plays the classical guitar but has been advised to also learn the piano if he wants
to go to university to study music, please could I have some advice on which electric piano to
buy within a reasonable price range, good value for money and not to big?
Hi Caroline,
I would recommend a Kurzweil M1 to assist your son in his learning, it isn't a complete beginners
piano and thus still has some scope to last him into the higher grades, if his playing really
flourishes.
I am such an advocate of the Kurzweil sound due to their extensive history in sampling as the
early pioneers of synthesised instruments. Their competitors simply cannot lay claim to this
history and as a result Kurzweil find themselves with a leading edge over their rivals.
They were the first manufacturer to transfer a Grand Piano sound into a digital format, thus
their reputation precedes them as one of the best for producing a fine piano sample. The sound
is a German inspired Concert sound and thus is warmer and a more natural and pleasant sound
than other manufacturers. The fully weighted key touch of the M1 is designed at a gradient to
reproduce the feeling of a traditional piano's action and the result is very accurate,
allowing your son to build the required finger strength and good technique.
The internal speakers are also well constructed and consequently you obtain a richer and broader
depth of sound even at the lowest of volumes.
Kind regards,
Clay
—
Hi Graham,
I have been reviewing your website as I am searching for a piano to purchase for my kids.
My son is 12 and daughter is 17 they are both doing piano lessons and exams. We currently
have an old piano that constantly needs tuning so needs replacing.
Can you please advise on the best option for their use also taking into account…
my daughter sings while playing the piano as well?
Many thanks for your help!!
Dorcas Lewis
Hi Dorcas,
I would advise a digital piano
as this will be future proof should your children do GCSE/A Level Music and the piano I would
recommend is the Kurzweil M1. I am such an advocate of the Kurzweil sound.
The M1 I feel presents truly extraordinary value in the aspect of sound recreation as it is
truly such a natural sounding instrument. The key touch is also fully weighted and will allow
your children to maintain the vital technique and finger strength they require, also offering
them a strong sense of authenticity by replicating a traditional piano's action very well.
The USB port will allow to stay abreast of the latest digital scoring/composing software and
aids to learning.
Kind regards,
Clay
—
Hi Graham
I spoke to you some time ago regarding a digital piano for my 9 year old daughter who is a beginner.
We have decided to buy rather than rent.
You suggested a kurzweil M1 as I am looking for something in white. I noticed the Yamaha have a
5 year guarantee not sure if there is a similar option in white.
Could you advise on availability and earliest delivery slot and do you set up ? We live in
bromley in kent BR6 7RP
Kind regards
Clair.
Hi Clair,
I would concur with Graham's initial recommendation of the Kurzweil M1 as the best digital option.
The extra 2 years with the Yamaha warranty is a red herring as Digital Pianos have a lot less to
go wrong than an acoustic instrument and have a life span far extending 5 years. The key is to
select the most pianistic instrument and Kurzweil with its greater history in sampling Digital
Pianos (them being the first ever to do so) means that the sound of the M1 is both exquisite and
authentic. I can deliver a White M1 in 2 weeks if you place an order with me on my direct extension
below.
Kind regards,
Clay

FREE Digital Piano Buyer's Guide, by Graham Howard.

Click here to get it!
Visit the manufacturer's Website
Kurzweil M Series
M3W
Browse similar pianos to the M1: More Kurzweil pianos