Piano Questions And Answers

Read questions about pianos and find out the answers on popular topics such as: which digital piano to buy, confusing terminology, restoration, tuning, repairing, buying and selling pianos, learning piano, accessories, piano makes, keyboards and more. If you want to ask Graham Howard a question about pianos, he will answer you as quickly as possible.
>>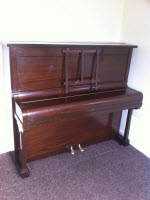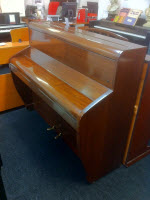 We Buy Second Hand Pianos – Call UK Pianos on 020 8367 2080

Free Digital Piano Buyer's Guide:
"7 Things You MUST Know Before Buying A Digital Piano", by Graham Howard

Click here to claim your free copy!
You get all this:
1) How to understand confusing terminology (Polyphony, graded hammer, etc.)
2) Common digital piano questions
3) The disadvantages of buying second hand versus new
4) 6 simple tests you can do in a piano store
5) The best digital piano brands: 1st) ? 2nd) ? 3rd) ?…
6) Top ten piano models: (a) under £500 (b) £500 to £1,000 (c) over £1000
7) Should you buy online or in a physical store?

Click here to claim your free copy!

Send your questions to: admin@ukpianos.co.uk
Resources
Piano Forum: The world's first and only dedicated digital piano forum. Check it out here
Piano Reviews:

Click on the links below for questions and answers:
Digital Pianos
All topics
Digital or Acoustic
Digital Conversions
Digital Grand Pianos
Digital Piano Dimensions
Digital Piano Rhythms
Digital Piano Valuing
General Questions
Maintaining Digital Pianos
Piano Keys
Piano Rental
Portable Pianos
Progressive or Graded Hammer Action
Secondhand Digital Pianos
Type Of Flooring Affects Sound
Wooden or Plastic Mechanisms
Digital Piano Brands
Bentley
Casio
Classenti
Daewoo
Diginova
Gem
Kawai
Roland
Technics
Thomann
Valdesta
Yamaha
Hi Graham
"Very quick response and I will call you to discuss. Very impressed with your service."
Regards Nick
Upright PianosSecondhand Piano
Selling Piano
Piano Restoring
Valuations
Upright Piano Brands
Secondhand Yamaha Piano
Allison Piano
Steinmeyer Piano
Grand Pianos
Keyboards
Secondhand Keyboard
Keyboard Repair
Music Keyboard
Keyboard Brands
Yamaha Keyboard
Roland Keyboard
Piano Lessons
General
Piano Practicing
Piano Courses
Piano Chords
Boogie Woogie Piano Lessons
Piano Exam
Piano Key
Piano Rental
Piano Moving
Piano Accessories
Keyboard Cover
Keyboard Amplifier
Piano Accordion
Guitar Lessons
Useful Articles
Get Your Piano Valued – Find Out How Much it is Worth
Should I Buy a Digital Piano or an Upright Piano?
Digital Pianos – Which Brand Should i Buy
Graham,
"Thank you so much for helping so many people with their piano decisions. I have read many of your questions and responses, and you are always insightful, direct, and to the point. No matter what price range or short list people have, you always work with what you are presented with to give your best opinion."
Thanks again for your generous help to others around the world.
Bob
Chicago, IL, USA
Browse
Piano Reviews
Digital Piano Reviews
Acoustic Piano Reviews
Graham

"Thanks for your very gracious response. Your company should go into business – teaching many far larger companies the true meaning of 'customer care'."

Angela
General piano questions
—
Dear Graham,
Thank you very much for your article, I now feel much more competent to tackle the daunting task of getting a piano for my son to practise on. He has only just started and I have no knowledge whatsoever. Thanks to your article I found your website and now I know that we could rent before we buy.
As we have enough room for a traditional piano, don't need silent practising or for it to be portable, and we could afford to rent and buy over a period of time, I'm wondering which would be best to learn on.
I had assumed we would buy digital because they are cheaper, but now it seems a traditional piano is affordable, what I would like is to get the best experience for Jonathon. I assume once you have mastered the piano, you can easily adjust to digital, but it might be harder the other way round. Also, I prefer the idea of a nice piece of furniture compared to a keyboard that is plugged in, but what do I know.
Please advise,
Steffi Molyneux
Reply/ Hi Steffi
It's best to get an upright piano for your son
to learn and progress on.
Nothing beats the sound of a real piano.
But, to get a decent brand new one, you would
be looking in the region of £2,500 – £3,000.
A reconditioned piano would be worth considering.
You can get a 20-30 year old piano in excellent
condition for around £1,500 – £1,800.
Both new and second hand pianos are available
on the Rent-to-Own programme.
You can read more about the rental here:
http://www.ukpianos.co.uk/piano-rental.html
Digital pianos have many advantages over upright
pianos. But it's crucial that you get one with
a similar weight of key touch.
Classenti digital pianos are the ones I recommend.
These digitals have the same feel to the keys as
an upright piano.
You can read more about Classenti pianos here:
http://www.ukpianos.co.uk/classenti-digital-pianos.html
Let me know if you need more information. You can
call me on 020 8367 2080 anytime.
Yours pianistically,
Graham Howard
—
Dear Graham,
Someone veteran in Piano here was telling me that a digital piano life span is
maximum 9-10 years, whereas an acoustic piano is a life time investment.
Could you please advise me on this vis-a-vis CLP 430/440.

Regards,
Samrat
Reply/ Hi Samrat
A good quality digital piano (such as the Yamaha
CLP430 and CLP440) played for 1-2 hours per day,
every day, should last for 10-15 years.
A good quality acoustic piano that's looked after,
and tuned regularly, should last for 80-100 years.
Yours pianistically,
Graham Howard
—
Dear Graham,
Last night I downloaded your excellent guide on buying a digital piano. I've
read it in detail and it's very informative and helpful. Many thanks!
I want to buy a piano for my wife on our wedding anniversary next week.
She's an experienced pianist who has played a lot in the past. We were
aiming to get an acoustic upright piano but it appears that we can't fit it
because the space is only about 1340 mm wide and I can't seem to find any
pianos less than 1400 mm wide. I've started looking at digital pianos as a
compromise but it appears that they are generally as wide as the acoustic
ones. However I happened to come across a digital piano keyboard, Yamaha
P-155, which would just about fit. Whilst it obviously doesn't look like a
standard piano it might be a good compromise so long as it feels and sounds
like a real piano.
So, since you're obviously very knowledgeable about what's out there I
thought I'd email you and ask a few questions, hoping that you could point
me in the right direction. But please don't feel obliged to reply – I fully
appreciate that you can't answer every question that comes in from random
people!
My questions are:
Is the Yamaha P-155 good enough for a reasonably serious piano
player (it's not on your top 10 list), or are there better alternatives,
given the size constraints?
The room is reasonably large (7 x 5 meters) so I'm concerned that
12 watts probably won't be enough. I could possibly plug it in to the 5+1
surround sound TV equipment but I don't know if that would do the piano
justice or if it would be odd to have piano sound coming out of every corner
of the room (I haven't found any helpful articles on this on the internet).
Would you happen to know of or be able to recommend any "real"
digital pianos (which look like pianos) or indeed acoustic pianos which are
slightly narrower than the standard width, or could you suggest who to
contact or where to look to find them (if they exist)?
I hope that you'll be able to find the time to give me some advice
Many thanks and best wishes,
Johan
(Kent, just south of London)
Reply/ Hi Johan
The P155 is a portable piano. It's designed to be
carried around, put in the back of the car, taken
to and from gigs. It's ideal use is really for
musicians on-the-go, not for home use…
To get something with richer, more resonant piano
sound and a heavier weighted touch you should
look at digital pianos with a fixed wooden base.
If you want something that's less than 134cm,
has a good sound, and a heavy-weighted touch,
then the piano I recommend is the Classenti CDP1.
The Classenti CDP1 feels very much like you're
playing on an upright piano.
The voices and functions (gadgets) are limited,
so you're not paying unnecessary extra money
for this.
The Classenti CDP1 is excellent value for money,
and I confidently recommend it to you.
You can read more about it here:
http://www.ukpianos.co.uk/classenti-cdp1.html
If you prefer to have an acoustic piano then
a 6-octave one could be the answer…
We have a Zender, and a Kemble available at
the moment. They're both decent pianos. The
Kemble has a superior touch and sound.
Their width is just 113cm. This might be
the ideal solution for you.
You can read more about these pianos here:
http://www.ukpianos.co.uk/used-upright-pianos.html
Another option is the Classenti CDP3. This is
a digital piano that's been designed to look,
Feel and sound just like the real thing.
You can read more about this piano here:
http://www.ukpianos.co.uk/classenti-cdp3.html
Let me know if you'd like more help choosing
your piano. Here's my number: 020 8367 2080.
Yours pianistically,
Graham Howard
—

Question/
Dear Graham,
Thanks for the great information. I can see relate those info and come to a conclusion that Yamaha Clavinova CLP330 is the
right choice for my son…. But my wife is still a firm beliver that a piano MUST be a traditional/acoustic one and a
digital piano can never be as good as a traditional/acoustic piano… She particularly likes the Yamaha JU109PE which
seems to be a great buy.
Perhaps you can share your view abt these two pianos ie Yamaha Clavinova CLP330 vs Yamaha JU109PE.
Thanks!!!!
Cirere
Reply/
Hi Cirere
The Yamaha JU109PE certainly has a better sound
than the CLP330. Acoustic pianos will always
beat digital pianos on sound.
If you have the space for an upright piano then
this is the best thing to buy.
Yours pianistically,
Graham Howard
Further Question/
Thanks Graham for that comforting advice!!!
On the sound produced by CLP330, I have done more research and understand that it produces the Grand Piano quality sound
and with the Yamaha GH3 technology, wudnt it be a better choice compared to Yamaha JU109 which appears to be just an
entry level acoustic piano?
Also, does an acoustic piano really have better secondhand value compared to a digital piano?
Assuming the pianos are well maintained, how much I can expect to sell a used digital piano compared to a used acoustic
piano after 5, 10 or 15 years?
Wud greatly appreciate your advice on this.
Reply/ Hi Cirere
A Yamaha upright piano still has a better sound than
any digital piano.
You really can't beat the natural sound of an
acoustic piano.
With regards to resale value it really depends on
a number of things: How much you paid for the piano,
how well known the brand is, what similar pianos
of a similar age are selling for, what the state
of the financial climate is, and on…
You would lose LESS money if you were to sell on a
Yamaha CLP330 digital piano as opposed to a Yamaha
acoustic piano in 5 years time.
As an example: in 5 years time, your CLP330 should
fetch about 1/2 to 2/3 its value.
An upright would fetch 1/2 or just over 1/2 its value.
So, as you see, the resale value of a digital piano
(taking all factors into consideration) should be
slightly more than an acoustic piano.
Yours pianistically,
Graham Howard
—
Question: teacher recommended acoustic piano, are
there any digital pianos that are similar?
Hi Paul
It's true that most digital pianos don't feel
exactly like real pianos…
But there's a range of digital pianos that
have a heavy-weighted touch: These are the
Classenti digital pianos.
The Classenti CDP1 would be a good one for
your daughter to start on.
Its touch is similar to a real piano, and
the sound is also realistic.
You can also plug in headphones, record
your own music, and make use of a few
extra features too.
The weight of the CDP1 is about 50kg (about
1/4 of a real piano). So you'll be able
to move it around the house fairly easily.
You can read more about it here:
http://www.ukpianos.co.uk/classenti-cdp1.html
Yours pianistically,
Graham Howard
—
"Are digital pianos more expensive to upkeep?"
Graham,
I have spent hours scanning through all the pianos that are on your website and then I read all
71 pages to "7 Things You MUST Know Before You Buy a Digital Piano" (I learnt way more than just 7)
and have found that the Yamaha YDP141 Digital Piano is exactly what I've been looking for.
All I wanted to know is "Because of the different material used in Digital and Acoustic Pianos
what would be the easiest to upkeep? Because Acoustics need to be tuned ' Four times in the
first year with the changing of the seasons, and once a year after that' which can be quite
expensive if you go to the wrong person, but from what I've read from the booklet Digital
Repair Bills come up much more…
Thanks for taking time to read this,
James
Reply/ Hi James
Digital repair bills OUTSIDE the warranty
period can be very expensive. Of course,
it depends on what the problem is.
So I recommend this:
1) Buy a digital piano that has as long a
warranty as possible. Most pianos come
with a 2 or 3 year warranty now.
2) Sell it or upgrade it after the warr
anty
period expires.
Alternatively you could purchase an
extended warranty at the time you buy
the piano. Most sellers will consider
doing this.
Yours pianistically,
Graham Howard
—
Hi Graham
Thank you very much for your offer to help. I found the guide you published
very helpful and had actually already decided on a piano (the Yamaha CLP
320) and found a good deal for GBP 780.
I took piano classes as a child and now, in my 30's and having a son of my
own, I would like to get back to playing. I therefore started taking some
lessons at a local piano studio.
The studio actually offered to match the Yamaha deal, but also suggested
that it may be a better idea to get a real piano, since it can be rented at
an affordable rate and any money spent on the rental could be put towards
the purchase 1 to 1. Since I live in an apartment, I would only consider a
piano that had a silent feature. It turns out that they have a very nice
Schimmel Twin Tone that is almost new, they had rented it to one of their
students. The piano is discounted to GBP 6,600 from GBP 11,800 and I could
rent it for GBP 60 per month. The rental payments would go towards the
purchase, or I could also use the money to buy a different piano or e-piano
(lets say I thought later I did not want to spend that much money).
So right now I am extremely torn as to what to do. It does seem like a good
deal and playing and learning on a real piano may be a better idea. Another
argument they mentioned is, that the Schimmel will keep its value much more
than any e-piano that will pretty much be written off in 2 years. On the other
hand, I am only starting again and don't even know if I need such a high
quality instrument as a beginner. Since I know virtually nothing about Pianos,
I would be glad for your thoughts.
Best regards,
Roman
Reply/ Hi Roman
It is always best to learn to play on a real,
acoustic piano…
The best digital pianos are pretty good, and
the manufacturers do a marvelous job in
replicating the touch of a real piano, but…
The sound of a digital piano, no matter how
expensive it is, just doesn't have the resonance
of an acoustic piano.
A silent acoustic piano would be an excellent
option for you.
But I certainly don't advise spending over £6,000
on one!
You can get a decent silent acoustic piano for
about £3,500 these days.
One in particular I recommend is the Classenti
UP-112 Silent piano.
It has a beautiful sound; a rich tone in the bass
and warm in the middle. The treble is crisp and
bright, but not overly bright like most pianos
from Japan and the Far East.
The Classenti is also a piano that will take
your children up to grade 8 and beyond.
The most important parts of the mechanism are
produced in Germany and other parts of Europe…
The Classenti is certainly the best value for
money in its price bracket.
You can read more about it here:
http://www.ukpianos.co.uk/classenti-up-112-polished-ebony.html
The silent version is about £1,200 more.
Let me know if you need more help choosing your piano.
Oh, and one more thing, a digital piano doesn't lose
its value after two years. In fact, they can retain
at least 1/2 their value for up to 10 years.
Yours pianistically,
Graham Howard
—
Hi Graham,
I am a father looking for piano for my beloved daughter. I am shopping for a
piano.
Not sure if I should get an Upright Piano or Digital Piano.
I heard many comments suggesting only 121cm Upright Piano can see my
daughter through grade 8. I like to know if a reasonable digital piano will
be able to see her through grade 8.
If yes, what is your recommendation.
Thank you very much.
With regards,
Chua from Singapore
Reply/ Hi Chua
There's always lots of conflicting advice about whether
a digital piano is good enough for the higher piano
grades…
My take is this:
Digital pianos that have a fully-weighted or heavy-
weighted key touch are OK up to grade 8…
Yamaha and Classenti are two brands that offer this
key touch.
Of course, if your daughter reaches grade 8 then
that's the time you might consider getting her an
acoustic piano.
Yours pianistically,
Graham Howard
—
My dear Graham,
I thank you for the information provided in your clearly written digital piano book.
In the seventies I owned a Bechstein acoustic piano. That was a top of the bill
instrument. So I'm rather spoiled. I have played the guitar all my live.
Your book was a confirmation of what I had in mind already. I consider to
buy a YDP-161 digital piano of Yahama. At the time I had that Bechstein my
next door neighbor had a Yahama acoustical piano type U1H. The keyboard of
that Yahama played lighter and more accurately than my very expensive
Bechstein. The attack of the keyboard of the Yamaha was great. I like to
study at night, because I am a night person. This aspect plus the nuisance
of the maintenance (tuning) of an acoustic piano brings me to the choice of
a digital piano.
The evaluation of different brands digital piano's in your book was a big help.
If you permit me, I want to bring up one comment. You write about the relation
between the force with which a key is pressed down and the loudness of the tone.
May be in digital piano's it is working that way. As to acoustical piano's in my opinion
it is not the force, but the speed. Of course in order to reach a certain speed more
force is needed, however ultimately it is the speed that rules the speed of the hammer
and therefore the loudness of the tone. Look how Horowitz is playing loud
phrases, you will hardly notice any power like some other pianists are
demonstrating. By the way, I hate that kind of performances. Those wild
gestures annoy me.
I learned to play piano the old fashion way. However, I soon discovered by
studying light sonata's that is all about (broken) chords most of the time.
Coming from the guitar it was really an eye opener for me. Moreover reading
sheet music two or three times I was only staring at the sheets and no
longer reading them. For me I need to hear the music in my head before I can
perform. How about you? What kind of piano learning method do you advise me?
Since it's a long time ago I played I need to fresh up a lot.
Graham, I hope you can appreciate my feedback.
Thanks, Willem
Reply/ Hi Willem
You're correct in saying "the speed of the hammer
relates to the volume."
In a digital piano there is no hammer, of course.
But the volume level changes depending on how
fast the key goes down.
I talked about hard and soft (instead of fast and
slow) to make it easier for people to understand.
The best piano method is the "Rocket Piano" by
Ruth Searle.
You can read more about it here:
http://www.ukpianos.co.uk/rocket-piano-online-course.html
Yours pianistically,
Graham Howard
—
Hi Graham,
I've just spent some time browsing your website and you seem to be a man of sage advice.
Here's my dilemma – I've just returned a Yamaha Upright to the music shop I was renting
it from after 2 years of fantastic use. I loved it, but at £40 a month felt like throwing
money down the drain when I could be saving for one of my own. Then I remembered that
when I was living in London and moving around a lot, I owned a Yamaha P70 and was
astonished at the realistic feel and sound (especially through headphones) and it served
me adequately for years. Now, from your site, I see that digital pianos have come on
quite a bit and I find myself tempted by them again – the compact size is a bonus, but
the pricetag is what's really luring me in.
I'm more settled now, so don't need something quite as portable as the Yamaha P series.
The Yamaha YDP140 looks good to me, as does the Classenti CDP2. What would you do in my
position? 1) Put all my savings towards an eventual quality upright and go pianoless for
a couple of years 2) buy a cheap, old P70 to see me through and save the rest or 3)
forget about owning an upright for now and buy a quality digital ?
I know the answer to this question probably comes down to a matter of personal
preference. If it helps, I use the piano for recreational use only. I haven't taken any
grades, but have played for years and like to think I'm able to tackle things like Liszt
and Brahms – so I need something pretty sturdy and a sound that doesn't turn to mush on
those big chords.
Any advice you may have would be greatly appreciated.
All the best,
Andrew
Reply/ Hi Andrew
If you've been used to playing on an upright piano
then you'd probably regret going for a digital.
You just can't compare digital pianos with upright
pianos. Especially if you're playing Liszt and Brahms!
To me, playing on a good upright piano is just so
much more enjoyable than a digital…
You get a natural sound; resonating from the soundboard
right through to the whole body (cabinet).
No matter how good (or expensive) a digital piano is,
you just don't get the same, live sound or feel.
My advice is to go for an upright piano. If you
have the space.
You can get a really good, brand new one for about
£2,500. These are also available on an interest
free, hire purchase plan.
I recommend the Classenti UP-112.
You can read more about it here:
http://www.ukpianos.co.uk/classenti-up-112-polished-ebony.html
If you do decide to go the digital route then it
would be a choice between the Classenti CDP2 and
Yamaha CLP330.
They're both really nice pianos.
The Yamaha has the better sound, and more features.
The Classenti has a heavier key touch – it
feels closer to playing a real piano.
The price is also less for the Classenti.
You can read more about them here:
http://www.ukpianos.co.uk/yamaha-clp330.html
http://www.ukpianos.co.uk/classenti-cdp2.html
If you would like a piano that looks like a real upright
then the Classenti CDP3 is worth considering. It also
has a superb sound.
To find out more, you can call me on 020 8367 2080.
Yours pianistically,
Graham Howard
—
Graham.
I have read all your advice in your book about things you should know regarding the purchase of a digital piano, for which I am very grateful, especially regarding the terminology. I only play the piano "by ear" as they say, and for my own benefit, occasionally for a sing song with friends or at the nursery where I work. I also unfortunately due to recent financial difficulties, redundancies and other issues which we are now getting over, only have limited funds with which to purchase a digital piano, as my yamaha PSR-3500 keyboard, which is about 20 years old is now beginning to fail.
I have been looking on e-bay to see if there was something affordable, and there is quite a range of digital pianos for sale. I read that you advise only purchasing a keyboard which is 3 years or less, and obviously I understand why, but financially this may not be possible. I have seen several Kawai pianos and also Technics which I am not sure of your opinion on. However advertised are new pianos from Thomann, Gear 4 music and also Suzuki round about my price range £350 to £450. These come with some warranty, and I would greatly value your advice on what you think I should do as my family and friends gave me the money for my birthday in March with which to purchase another keyboard or piano and I do not want to waste their money or be dissappointed. Please can you help.
Thank you
Jean
Reply/ Hi Anne
If your budget is really tight then the Casio
CDP100 is the best piano in its price bracket.
You can read more about it here:
http://www.ukpianos.co.uk/casio-cdp100.html
I really don't advise looking for any other
make… there's nothing under £400 that beats
the Casio CDP100.
Yours pianistically,
Graham Howard
—
Myself and 2 daughters of 8&9yrs have been taking piano lessons since Sept
'09 and our piano teacher wants us to invest in a piano – currently use
Yamaha Yamaha PSR-200 (I bought it new and have never experienced any
problems with it). We prefer the piano upstairs and don't want annual
tuning expenses so have decided a digital piano would suit us best. I've
read your wonderful book twice and just wanted to ask your advice on the
following:
RE: New Yamaha CLP320:-
a) GH key touch – what touch sensitive level is it – I'm looking for
level 5?
b) Is there a LED display to know what mode your in? Can't see any
control panel in pictures, just the keyboard and cabinet.
c) Has it got 'Keyboard split'?
d) Aux in/out (line in/out)?
e) Transpose?
f) Reverb?
g) How long does the sound sustain? You wrote "If note cuts off in
less than 10 seconds then don't buy it!".
h) Which online store offers the lowest price?
i) Are you able to recommend some suitable headphones? If yes, which
online store offers the lowest price?
RE: Used Yamaha CLP930
My mum just offered to bid £250 for this discontinued model on Ebay, but I'm
not sure how the specifications compare with the CLP320; can you help? The
seller says she bought it in 2006 but I know the model came out in 2000 –
how much technical development has there been in 10yrs? It has a GH level
of 4.
Your urgent reply would be appreciated as Mum would need to bid by 22.3.10
for the used Yamaha CLP930!
I feel honoured to have read your book – you've been so much help already,
thank you so very much!
Sally
Reply/ Hi Sally
The Yamaha CLP320 would be a good choice…
It has 5 touch sensitivity levels.
There's no LED display
It hasn't got keyboard split
It doesn't have Aux IN/OUT
It doesn't have transpose
It has reverb
The sustain is 14 seconds
I don't recommend buying a secondhand digital piano.
This is because repairs can be VERY costly outside
the warranty period.
Another digital piano worth considering is the
Classenti CDP2.
The CDP2 has a very nice sound and key touch. It's
touch is slightly heavier than the CLP320, which
makes it feel closer to playing on a real piano.
The CDP2 also has Aux IN/OUT, 5 touch sensitivity
levels, transpose, reverb, and a sustain of 14 seconds.
You can read more about it here:
http://www.ukpianos.co.uk/classenti-cdp2.html
Yours pianistically,
Graham Howard
—
Hello, Graham,
I have spent a long time on your very useful website and wonder if you could help me with the following dilemma.
I have an old Monington and Weston piano which in its day (c 1950!) was a quality bit of kit and has given many years of pleasure. My tuner tells me that he cannot tune it up so that we can play it with the other instruments (cello, flute and clarinet) in the house and this is now beginning to cause a problem. Is this likely to be right or should I find another tuner?!
Added to this I have a teenager who though a clarinet player and a Grade 7 singer has no keyboard experience but is about to start GCSE Music. To my surprise and delight he has at last expressed an interest in the piano and I think would have a lot of fun with a keyboard with added buttons.
What would you advise? Should I keep my piano but invest in a keyboard to encourage my children knowing that we can play on the old Joanna if we want to? Or should I bite the bullet and get a decent digital piano ? What is the difference between a keyboard with weighted keys (eg DGX620) and a digital piano anyway?
Thanks
Andrea
Reply/ Hi Andrea
Lots of really good questions you have.
Your tuner is probably correct in saying that your piano is
not tunable to concert pitch (A440).
My advice is to buy a new upright piano if you have the space
and can afford to spend around £2500 – £3000 for a decent one.
If this is not feasible then go for a decent digital piano. Not a
keyboard (like the Yamaha DGX620). Keyboards have what's
called a 'weighted action'. This is not the same as a digital piano.
The keys are still to light and it does not feel like playing a real
piano at all.
Digital pianos usually have what's called a 'progressive hammer
action' and fully weighted keys. This replicates the feel of a real piano.
The best digital piano at the moment is the Yamaha CLP220. You can
read more about it here:
http://www.ukpianos.co.uk/yamaha-clp220.html
Yours pianistically,
Graham Howard
UK Pianos
—
Dear Graham,
Thank you so much for all your free lessons and advices. Yes I am looking to buy a second hand or a new Digital Piano and a guitar for my son and daughter who are very keen to learn piano. I would appreciate your valuable help on choosing the right and affordable one.
Thanking you sincerely.
Caesar
Reply/ Hi Anthony
You are welcome for the free lessons.
If your children are just starting out then I recommend buying a decent
quality secondhand piano. Kemble, Yamaha, Petrof, Bohemia, Kawai or
Danemann are all good makes and you can pick one up for around
£1200-£2000.
Check out the Piano Market on the ukpianos.co.uk website:
http://marketplace.ukpianos.co.uk
The Yamaha CLP320 is the digital piano I recommend. I have yet to see
a digital piano that offers such a realistic piano sound and touch as the
CLP320 for such an affordable price.
Check it out here:
http://www.ukpianos.co.uk/yamaha-clp320.html
UK Pianos' sister company ALL Talents Music School sells the Classenti
range of guitars which in my opinion are some of the best instruments
for beginners. Here's the link:
http://www.alltalents.co.uk/
Regards,
Graham Howard
UK Pianos
—
Question/ Hello, my name is Anderson, I'm 27 years old and I've always loved piano but I have never had an opportunity to learn this wonderful instrument.
Now I want to start studying Piano and I found in your webpage a school address in Enfield, near me Walthamstow, but I have lots of questions and I would love if you can help me a bit.
Is the keyboard good enough and if I learn in a piano can I play in a keyboard or vice-verse?
Is it better to start the course before to buy anything or you should have your own "keyboard" or "piano" before start the classes?
On your webpage we can find all sorts of instruments (keyboard, digital piano, grand piano and loads of brands) and I would like to know what is the best that I can get for me, as I don't know anything about that, I'm a total beginner and I can only affort to spend around £300? Please can you help me?
Anderson
Reply/ Hi Anderson

I recommend you start learning on a piano, not a keyboard. The keyboard's keys
are way too light and if you do your practicing on a keyboard it will be difficult
for you to play the piano at a later date.
You needn't buy a piano right away. UK Pianos offer a 'rent to buy' option
on most of the pianos they have on display in the showroom. Just go to our shop
at 83 Southbury Road Enfield and take a look. You can choose from upright, grand
or digital pianos. Anyone of these will be fine.
In answer to your question about whether you should get an instrument before
you have lessons so you have something to practice on. Don't worry about this
too much when you are just starting. The important thing is to see how you
get on first before deciding on renting or buying an instrument.
Regards
Graham Howard
UK Pianos

P.S. Why not take a look at my free piano lessons before you travel down to
the Music School? You can get them here:
http://www.ukpianos.co.uk/free-online-piano-lessons.html

Further Comments/ Hi Graham,
Thank you very much for your attention and help. It was very helpuful to get answer for my questions. Thanks.
Thanks for all.
Anderson
—
We are researching pianos for our daughter,
who has just started piano instruction. All of my family were players. Dad was a wonderful
swing player, and in 1972 my brother Barry and I made an album (check it out if you like –
The Facedancers – Paramount Records, 1972).
For many years I have wondered about two possibilities: pianos with narrower keys, and
left-handed pianos. I think of all those little Suzuki prodigies with tiny hands, who struggle
to reach an octave, who would be empowered by a narrower keyboard. And since I am
primarily left-handed, I wonder how my style would have developed differently if I had
had a left-handed keyboard available.
Do you know if any manufacturers or real or electronic pianos have addressed these
issues? Just curious. Thanks again for the book.
Get a FREE 5 part mini piano course. You will learn how to read the notes on the piano, the music alphabet, basic rhythm, simple chords, correct sitting postions, hand positions and fingering. You will also get tips on how to train your ear so you can play along to any song on the radio and much more. Check out the free piano lessons here.