Kurzweil MPS10 (with built-in speakers)
Rent-to-buy this piano for £45 per month.
Rental deducted from price if you buy, read more

(Sustain pedal, music rest and mains power adapter included)
Price: £699 (including VAT) – Free delivery UK and Europe.
Availability: In Stock (delivery 1-2 days)

Rated best portable piano under £700,
See The Howard Score
"The Kurzweil MPS10 is my favourite portable piano under £700. It's great value for what you get. The MPS10 has a full, natural piano sound (this is mainly because of its large speakers and high quality amplification system). And its fully-weighted key touch is smooth and sensitive, which makes it suitable for beginner or advanced players.
Listen to the video above: 10 out of 10 for the sound and pianist… 1 out of 10 for the jumper", Graham Howard

Optional Wooden Stand (KS1)
Price: £99 (including VAT)
In Stock (delivery 1-2 days)
Buy From UK Pianos and You Get All This:
FREE UK and Europe Delivery (delivery is free anywhere in the UK and most of Europe)

FREE 2 Year UK and European Warranty (all parts and labour covered)

60 Day Trial Period (If it isn't as good as you expected, we collect the piano at our cost and give you a full refund)

Free Sustain Pedal (Real piano pedal shape and size, dual switch-type jack, 1/4", mono (TS) connector)

Music Rest (Holds music books)

Mains Power Adapter

Safe Shopping (UK Pianos are an authorised Kurzweil main dealer)

Peace of Mind (see reviews of UK Pianos shop on Trustpilot: the number 1 review site)

User Manual, Programme List, Supplemental Material and Downloads
Why is the piano sound so realistic?
Kurzweil's founder, Ray Kurzweil, was the first to realistically emulate the sound of a grand piano in an electronic instrument. It was a request from Stevie Wonder that challenged Kurzweil and his team of engineers… And thank goodness for the challenge… because of that, today we have such wonderful sounding digital pianos!
Read more about Ray Kurzweil on Wikipedia
Ray Kurzweil and Stevie Wonder
The Kurzweil MPS10 has a full-bodied, resonant, natural piano sound that's been regarded as one of the best for over 30 years.
Stevie Wonder has been involved with the design of sounds from 1980 to the current day.
These sounds are heard today when listening to Elton John, Stevie Wonder, Billy Joel, David Rosenthal, Rubern Valtierra,
Pink Floyd, Alecia Keys, Luther Vandross, Depeche Mode, Peter Gabriel, David Bowie, Paul Mcartney and many more famous artists.
Specifications
Description
The Kurzweil MPS10 features 88 sounds and performance from the highly acclaimed PC3 Series keyboard. Included are 10 world-class acoustic pianos, incorporating Kurzweil's renowned "Triple Strike" Grand Piano samples. In addition, Kurzweil has re-created 24 celebrated vintage electric pianos & organs sampled and modeled with amazing realism. Onboard are many solo and orchestral instruments including vocals, choirs, guitar, bass and drums. Also included are 78 rhythm backgrounds in a variety of styles.
All of your sounds and rhythms can be stored to one of the 3 favorite preset buttons. The "Easy Play" sequencer makes recording simple with the added convenience of storing up to 9 songs to the MPS10 user presets. Layer 2 sounds, split, transpose, pitch, touch sensitivity and preset effects are all included.
A matching, wooden furniture style stand can be purchased separately making this a very stable and suitable piano for home use.
The MPS10 is lightweight and versatile for the travelling musician, but can also be used at home because it has built-in speakers.
Rent-to-buy this piano for £45 per month.
Rental deducted from price if you buy later, read more.
> Buy this piano online or over the phone: Call 020 8367 2080
> Come and try the Kurzweil MPS10 in our North London piano store (Enfield) – Free parking.
See it in our showrooms…
Come and try the Kurzweil MPS10 in our Enfield, Finchley or Hackney piano stores.
Enfield
83 Southbury Road, Enfield, EN1 1PJ
Telephone: 020 8367 2080
Opening times: Monday to Friday 9am to 7pm, Saturday 10am to 6pm
Email: admin@ukpianos.co.uk
Free parking
Reviews
None yet.
Click here to write a review of the MPS10
Questions and Comments (email your questions to grahamhoward@ukpianos.co.uk)
Or call UK Pianos for advice on 020 8367 2080.
"I was particularly struck by the Kurzweil MPS10"
My 17 year old daughter is about to take her grade 8 piano having already taken and received a very high distinction in her Grade 8 voice. She also fills up You Tube with covers of pop and jazz songs both sung and layered up in a bedroom musician manner.
She has done all this on a £25 piano out of the local paper as well as the virtual keyboard on our shared iPad 2/ Garageband.
She is heading off to university to study vocal performance and I wanted to give her two things for her room (I think) a digital piano and a midi keyboard. Midi keyboards are cheap and I have found several for less than £100.
I was looking at the portable digital pianos on your excellent website and was particularly struck by the Kurzweil MPS10 which you say is your favourite under £700. Why do you prefer this to the equivalent Roland and Yamaha portable pianos which on paper appear better in terms of action and re-sale value.
Reply/ Hi Mark
The closest match pricewise in Yamaha's range
is the P115.
The tone is quite thin on the P115.
This is because of its small speakers (only 2 x 7 watts).
The Kurzweil MPS10 has a maximum speaker wattage
of 30 watts. It also has much larger speakers located
on the piano's top. Facing upwards.
This combination results in a much fuller, deeper and
more resonant tone that closer emulates a real piano
Also, the Kurzweil has an authentic key touch.
It has good resistance. And the keys react well, even
when playing the most technically demanding pieces.
The F-20 is Roland's offering.
It has a very nice firmly weighted key touch.
But, as with the Yamaha, its tone quality is thin and
tinny and really lets it down.
Of course if you can stretch up to the Roland FP50,
then I recommend this one over the Kurzweil. The
FP50 has an even closer feel and sound to a real piano.
You can see it here
Let me know if you have more questions.
Kind regards, Graham Howard
—
Dear Graham
Thank you for your advice so far. I am torn between the Broadway B1 and one of the portable pianos. I love the sound of the Classenti P1 but see it is sold out. Will you be getting more in? Otherwise it looks as if the Kurzweil MPS10 would be a good alternative..
I have the following questions:
The Broadway B1 seems to have quite a bright sound. Is there a 'mellow' sound option?
The one thing that puts me off a portable is the thought of chasing the pedal around with my foot! What is the secret of getting it a pedal to stay put, other than placing it against a wall (not always convenient)
It looks from your review as if the Kurtzweil might suit a more advanced player than the Broadway B1. Is that so?
Thanks for any advice you can give.
Kind regards
Patricia
Reply/ Hi Patricia
The Broadway B1 does sound quite bright.
There is no mellow option.
The Kurzweil MPS10 has a deeper, more resonant
tone than the Broadway… and it comes with a proper
piano-type pedal, which is more stable than the small
square plastic pedals that come with other portable pianos.
Let me know if you would like to order one.
Kind regards,
Graham Howard

Do you have a question about Kurzweil pianos?
Click the image below to talk with a piano adviser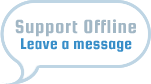 >> Alternatively, Call 020 8367 2080 or email grahamhoward@ukpianos.co.uk

FREE Digital Piano Buyer's Guide, by Graham Howard.

Click here to get it!
Visit the manufacturer's Website
Rent-to-buy this piano for £45 per month.
Rental deducted from price if you buy later, read more.
Kurzweil MP Series
MPS20F
Browse similar pianos to the MPS10: More Kurzweil pianos